Discussion Starter
·
#1
·
Ruby is driving me crazy, we have had a lot of rain this past week, but she still needs to go out but yet when I take her all she wants to do is dig until she finds worms, it takes forever for her to go because she is so busy looking for worms. I think she was maybe a robin in a past life lol. It serioulsy ticks me off that I am standing out there getting soaked (even with an umbrella) waiting for her to stop worm hunting and just pee. I say "leave it" and give her leash a quick gentle tug, but she is a stubborn girl and will go right back to where she knows a worm is...YUCK....
On a happy note, here is the latest pic taken just a few mins ago ...I keep putting toys back in her toy box, so I guess she decided it was easier to get inside instead of making a mess lol.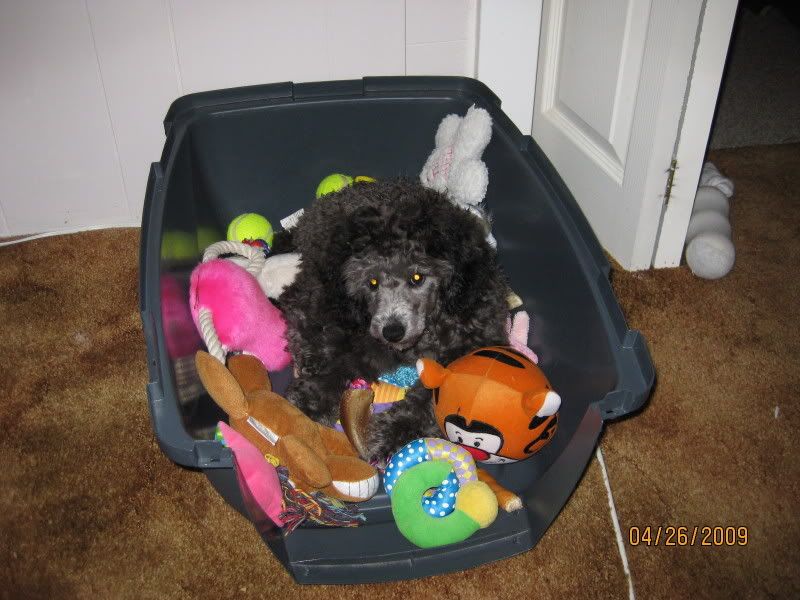 and another of her sleeping in/out of her bed lol, tell me how this is comfy? Bed is to small anyway but each time I try to take it away she cries, even though i just spent $69 on a dog pillow for her.