Discussion Starter
•
#1
•
I'm trying to word this question properly.
What age do young poodles begin to develop phobias and fears? I kind of recall there are two stages in their first year of life. It seems this would be a barrier to one degree or another to learning new things or tricks, no different than with children/teens.
In my own tpoo, now she's barely 13 months old and lately she's developed a fear of leaving my side when we walk down the two very long apartment hallways to the elevator. I used to say,
Run Bella!
and she'd run ahead then wait for me before turning the corner. Now she won't leave my side as we walk, although I can see the urge to run is there. The thing is, nothing bad happened for her start doing this. It's like she's afraid maybe I'll disappear or she'll be stolen.
So, back to the generalities. In my mind I visualize a graph that starts high then slowly goes down and plateaus.
To maximize their most receptive age(s) to be trained and to set the dog up for a love to be trained to please it's owner, what's the window of opportunity?
I'm thinking about
Chanda-Leah
, the toy poodle who held the Guinness World record for the 'Most Tricks Performed by a Dog'. Her owner got her at a mere 7-1/2 weeks of age.
With Chanda, her learning
rate
was constant and didn't plateau, which is the ideal: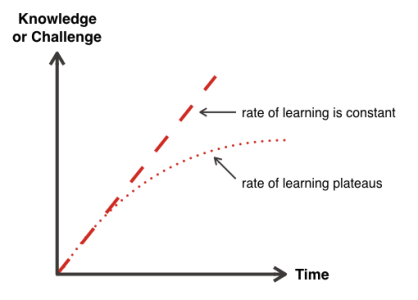 ​
We could also add another graph where it plateaus then drops for many dogs, and that's a question - at what age does that happen?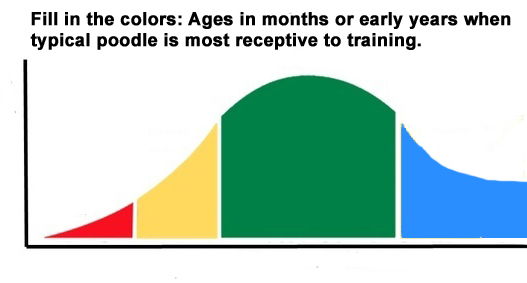 ​
From all I've learned so far, major keys to the maximizing smarts are socialization at an early age, calmness of mood in dog and owner, and innate intelligence of the poodle.
Of course, all dogs like people are different. But in your opinions, what ages is the window of opportunity opened the widest for training it before (if) the learning curve drops off and it becomes more of a challenge?