Discussion Starter
•
#1
•
I was looking at pics of when I first got Atticus. I brought him home November 11 (10 weeks old) and he was 1.5 pounds. I brought him to the vet last week and he weighed 2.2, but probably gained a little more since then.
His first day home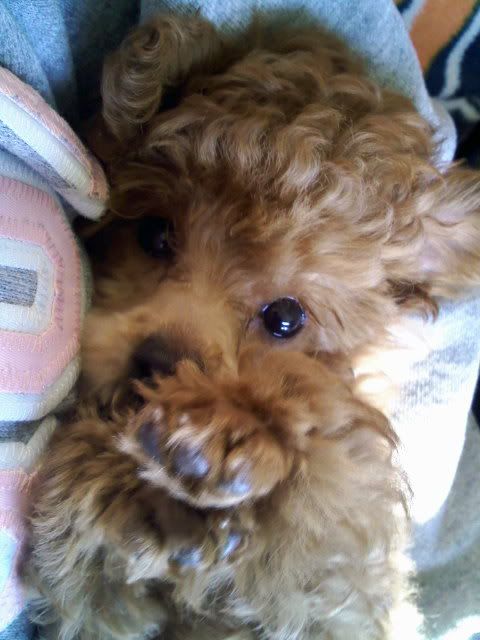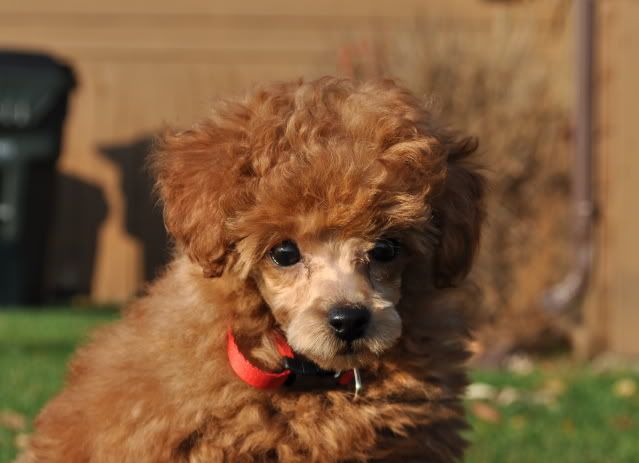 and a video
http://s85.photobucket.com/albums/k66/lazybutbeautiful93/dogs/?action=view&current=1111092157.flv
one week at home, Atticus and Russell playing.
http://s85.photobucket.com/albums/k66/lazybutbeautiful93/dogs/?action=view&current=1125091700.flv
and a pic I took a couple mins ago at almost 20 weeks. Dont mind his boogery eyes and morning hair, I didnt wash his face or brush him yet, we just woke up! haha
Atticus and Russell playing this morning, you can see a big size difference if you compare with the video above
http://s85.photobucket.com/albums/k66/lazybutbeautiful93/dogs/?action=view&current=0118001031.flv