Discussion Starter
·
#1
·
Well I joined here a little while ago, but life seem to get so busy. Well life has finally slowed down a bit, so I will have more time to post! I just started grade 12 and once I am done that I will be going to collage to become a Vet Tech or Assistant. Haven't decided which one!! lol My baby Zoey will be turning 1 on the 16th and she is weigh in at a whopping 3.8lbs...which means she is a whole 1.2lbs heavier then her breeder guessed she'd get but I dont care I love her either way!!
This past August I started her in Obedience Training and beginner Agility classes and she did so great. Best in her class so I have signed her up for Zip-line Agility and Jr. Agility, I am hoping she'll still like it. lol. Well I just wanted to say hi to everyone who is new and congrats on all the people with new babies. They are so adorable, once we move I think I will be getting Zoey a buddy!!
Here are a couple pictures of her:
Getting her award for OB Training and Agility, she just wanted to show her butt...lol Please ignore me I look horrible!!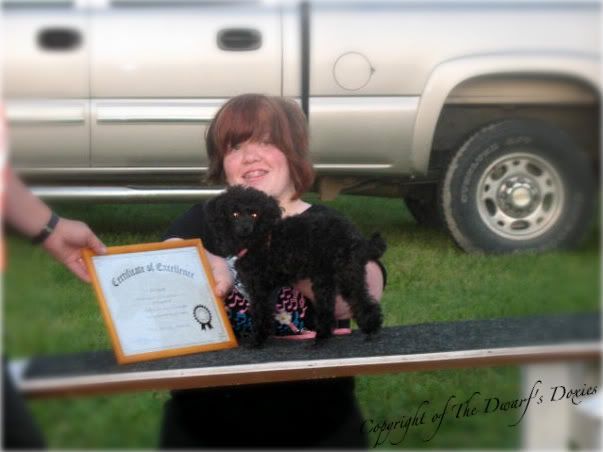 Sorry her eyes are red, I cant figure out why my camera does that to her eyes all the time!!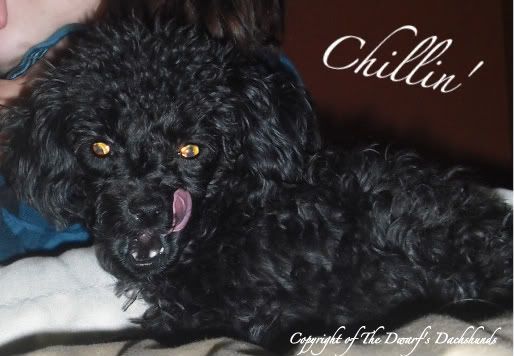 Hope you enjoyed!!! Have a great day!!