Discussion Starter
·
#1
·
My little Pogo is currently in 2nd place for 'pet of the Expo', a little competition on Pettalk.ie for people who were at the pet expo in the RDS, Dublin.
It would be cool if he won and It only takes a minute to vote...3 easy steps!
The main incentive now is that someone voted for one of the other dogs and decided to include "screw pogo..." in their comment. So, naturally, we really want to beat them.
If you have a few minutes to vote it could help Pogo the poodle to win. When you see him I'm sure you'll agree he deserves it!
1. Visit
Home - PetTalk.ie
and sign up
2. Visit Pogo's page here:
Pogo - profile - PetTalk.ie
3. Click 'Vote for me' at the bottom left of the page.
This literally takes a minute and even if only a few do it I'm sure it will make all the difference! So please do it! (I promise I will return the favour if any of your little ones are in need of some votes)
Thanks!
Here's a photo of the little guy!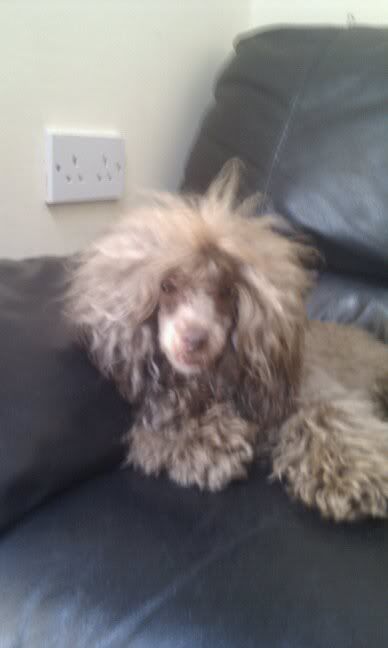 Ps. I'm so sorry if this is not allowed on the forum. Please remove it if it is against the rules.