Discussion Starter
·
#1
·
Well his first groom with me! He did very well, the breeder did a wonderful job of getting him used to being groomed. She even warned me that he still hated the dryer but he just stood there while drying him and got a bit fussy when drying his head/face so I didn't push him too much to get it done. I got it as dry as I could without much trouble and then just let it finish with the cage dryer. I didn't want to stress him out too much and wanted to keep it as enjoyable as possible. There is always next time!
I've never groomed a standard before. I've brushed/dried them but never a haircut so this was my first. I'm in training as a groomer and have done schnauzers, and other patterns but never a poodle! So, he was my first! I also figure if I don't like it i'll just let it grow back. I'm not very happy with myself but I am thrilled at how well behaved he is! I like the length but I didn't know what to do with his head, lol.
Before getting groomed: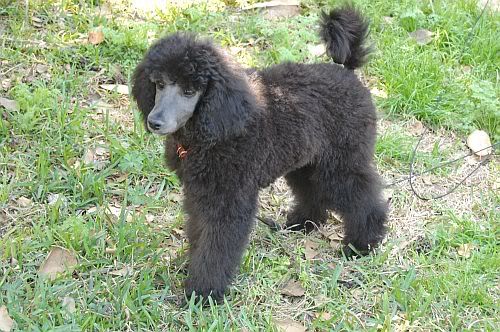 The after photos are attached!