Discussion Starter
•
#1
•
URGENT. I've been hosting the monthly PF Photo Contests since Jan 2018. I think I encountered a glitch in trying to do the Voting Poll.

I checked the box for the poll to close after 7 days:

I tried it three times and it doesn't work: The Poll closes the moment I post it.
This pic below is from is from Golden Retriever Forum, where the closing date shows for their current Holiday Photo Contest: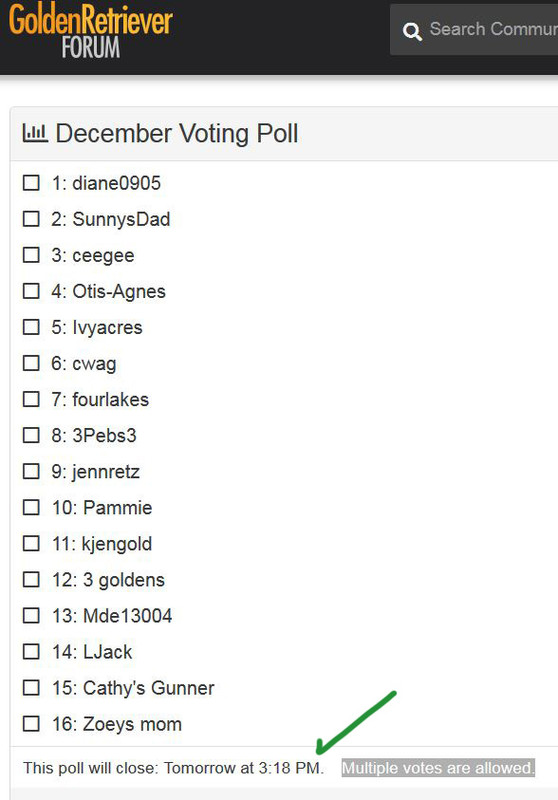 Can you please see if this problem at my end and if so let me know what to do, or configure so it will work? Please respond as soon as possible so we can complete our December contest.

Thanks,

Vita