Discussion Starter
•
#1
•
DEWEY:
I'm practicing my classic poodle-at-the-window pose because "they" are coming!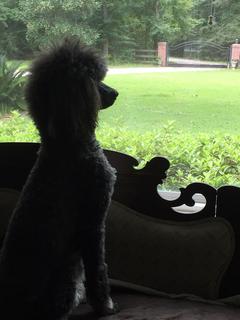 Look .... you can see "them"! I told my momma LET ME OUT!!!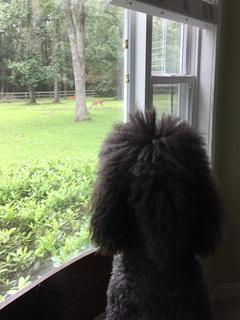 AAWWW... I tried but they outran me. But I have been clocked at 30 mph by my daddy on his ATV! Maybe next time - I will keep looking!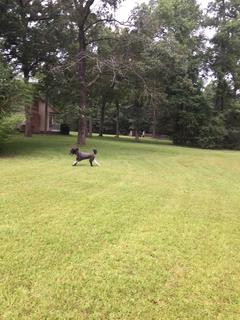 AERO:
I gots some new toys for my birfday to go in the banana. Some new lil critters cause the old ones got torn by someone. I luv this!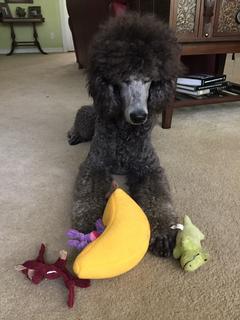 I'm 'pose to be learning to git in the soft crate for a while, gets treats, be happy, but Rex keeps gettin' in. How am I 'pose to learn this?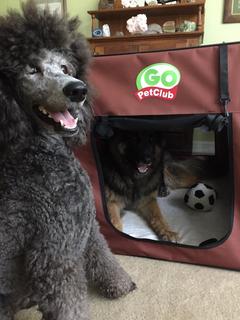 I'm workin' on my core so maysbe I can do the "sit pretty" one day.
My momma is hollerin' in the background -