Discussion Starter
·
#1
·
Hello 2021! And hello month FIVE of Trick Club!
I suspect many of us are feeling a little round and sluggish after a month of stay-at-home celebration. So what better trick for January than this fun one from the AKC Novice List:
Puppy Push-Ups! (sit, down, sit, down, sit, down)
For push-ups, if you've not already, you'll need to train a solid sit and a solid down. Here's how the push-ups should look:
And here's how to train:
"Have your dog start in a down position. Lure your dog into a sit by putting a treat in front of his nose and moving the treat up diagonally in the air toward his rear end. Your dog should follow the treat with his nose and upper body. His rear end doesn't move off of the floor. When the dog reaches the sit position, say "yes" and give him the treat. That's one repetition! You can do a few more reps right in a row if you ask your dog to lie down from the sit."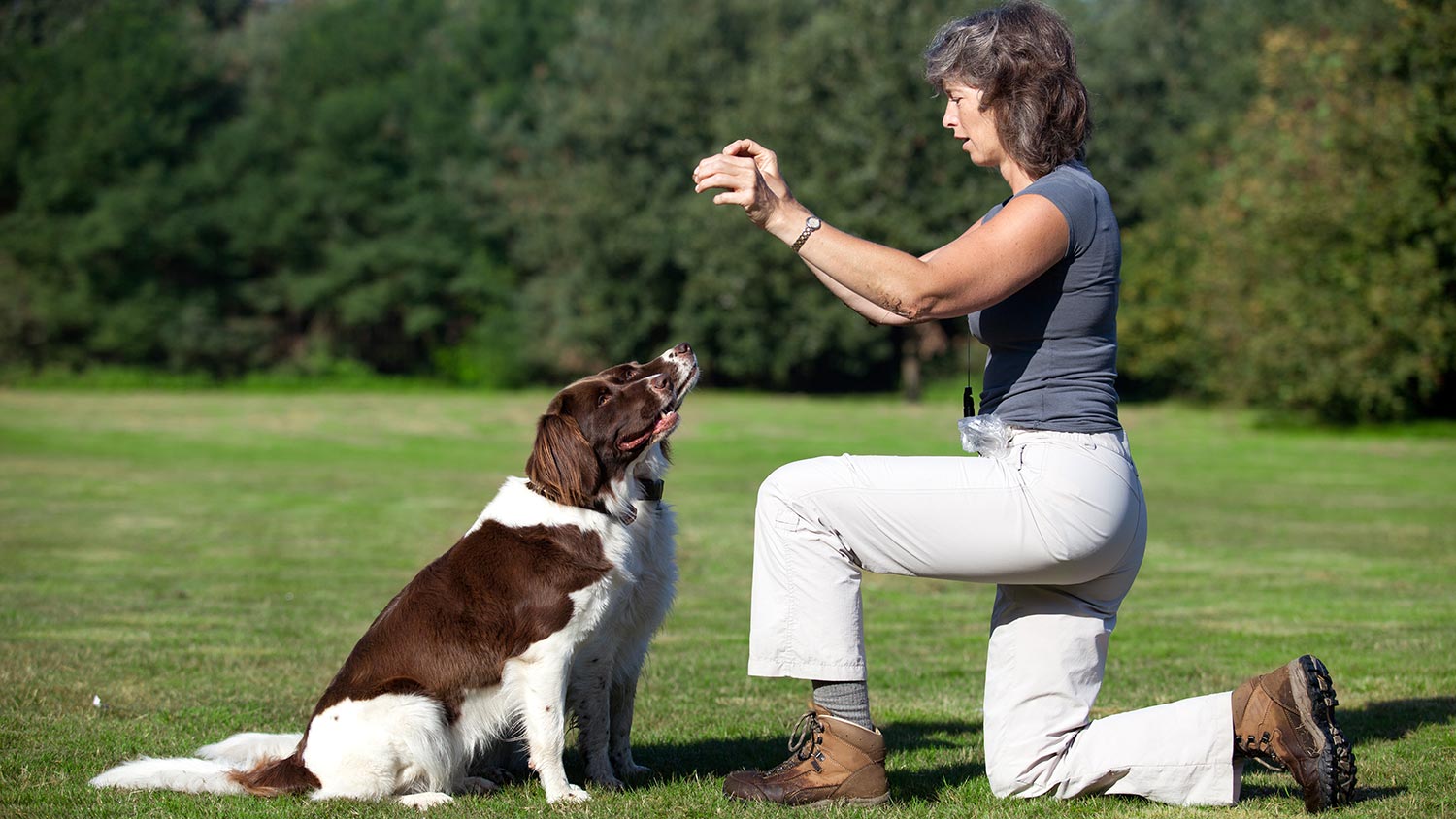 Teaching your dog to sit, stand and do "puppy push-ups" is easier than you think! Stay tuned for a series on basic training tutorials by our certified trainer.
As you work on the push-ups, return frequently to rewarding for individual sits and downs. Otherwise, your poodle might start chaining the two together, plopping straight into a down when you ask for a sit. Be sure, too, to practise on a surface that provides excellent traction. This trick is good fun and
great
exercise.
Happy training!
Robin & Peggy
P.S. Missed a previous month? It's never too late! Check out
Trick Club: September
,
Trick Club: October
,
Trick Club: November
, and
Trick Club: December
.