I can't really play this game with my own puppy because she's only almost 13 weeks old... But here are some of my daughter's spoo, Chalumeau...
At 8 weeks: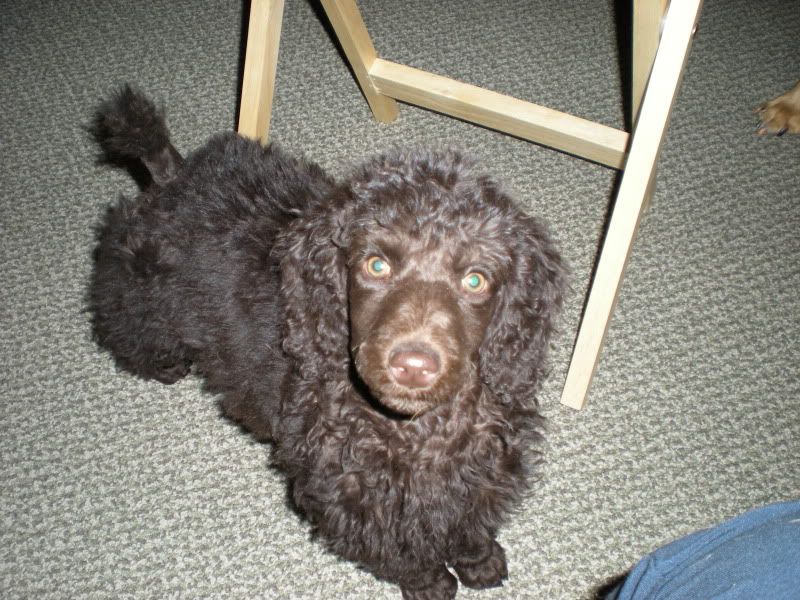 At about 6 months:
Meau babysitting a foster litter of mini dachshunds -
Meau and her MOTHER, Candi (can you believe it?? Can you say BYB??)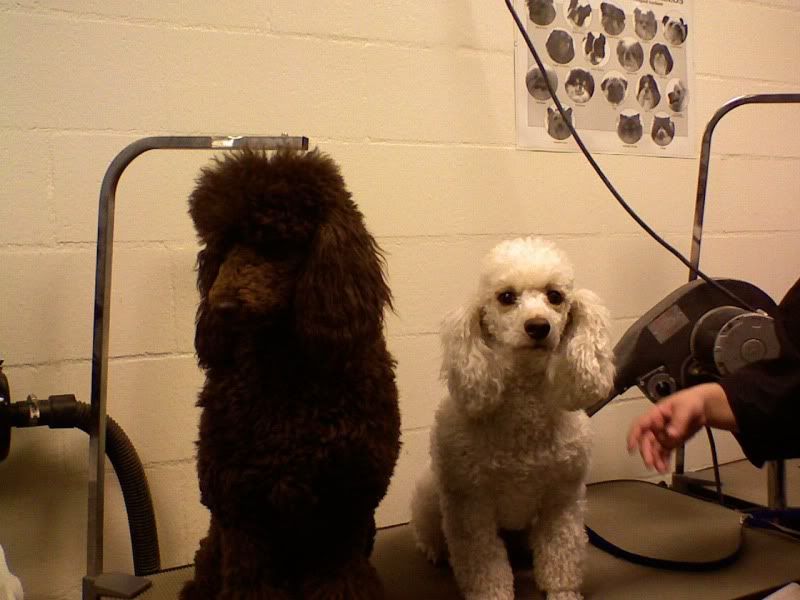 And after her most recent haircut at a little over a year old: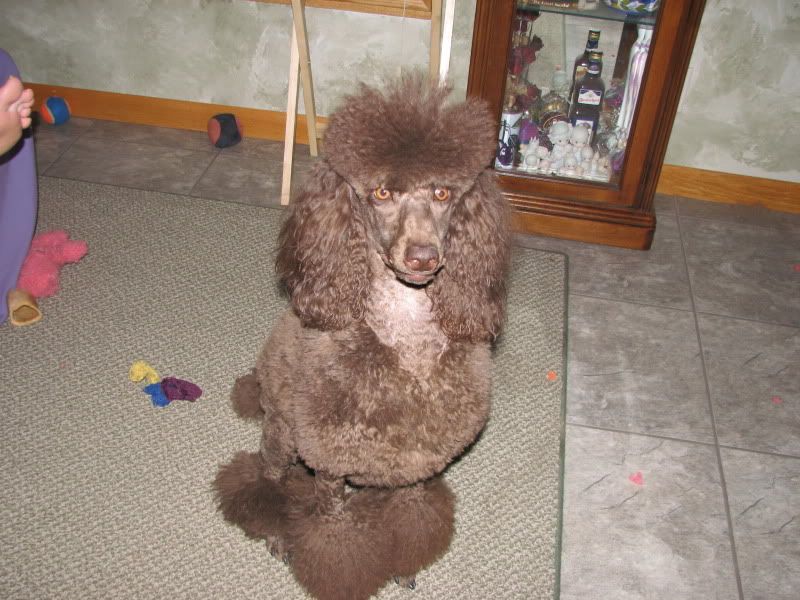 Please disregard the toy fragments on the floor - I'm sure I vacuumed just before this and I have since - but they love to shred the stuffies!