Discussion Starter
·
#1
·
Here is Aero who came home last week at 9 weeks old.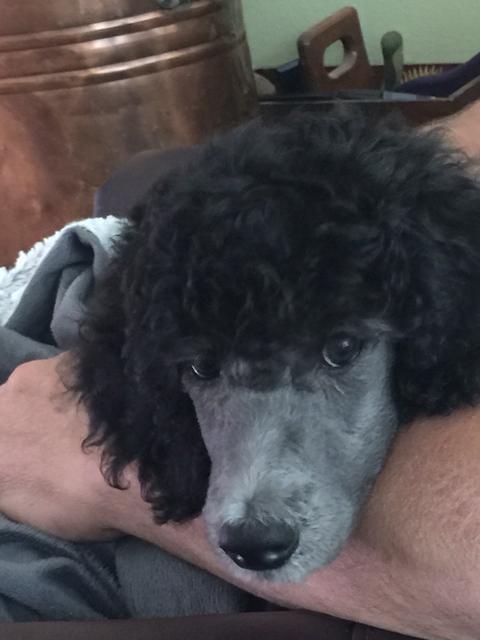 We had decided to take a puppy roadtrip so we could check things out and pick him up ourselves. I had been talking with the breeder for months but wanted to meet her, the dam, and other puppies. Pennsylvania is a long way from Texas, but a beautiful drive! Round trip over 3,000 miles but we visited relatives along the way, toured Nashville, went to a farm day festival in Virginia, toured the battle field in Gettysburg before we picked him up. He was great the whole way home, stopping every two hours and also staying at a hotel overnight. I had been prepared to hear a puppy crying most of the way and thought I would have to sleep in the truck with him overnight. He happily slept in his crate or played with toys the whole way. His dad is from Mount Bethel Standard poodles and mom with a cobreeder. I think he will end up a little over 50 lbs when grown but this is the smallest puppy I have ever raised ( I got Dewey at 13 weeks and he was much bigger ).
The drive home: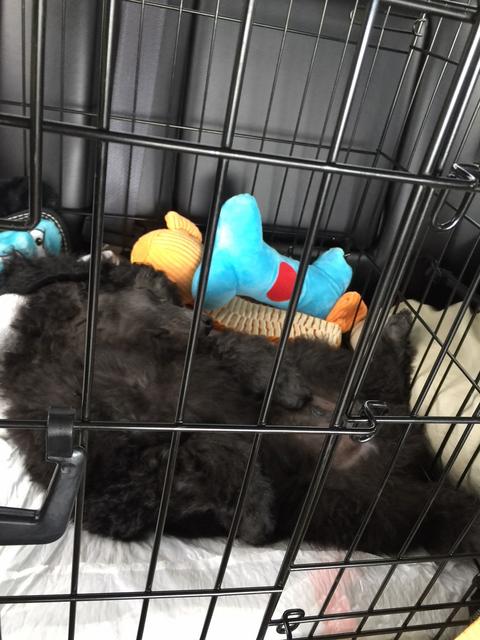 Exhausted from playing: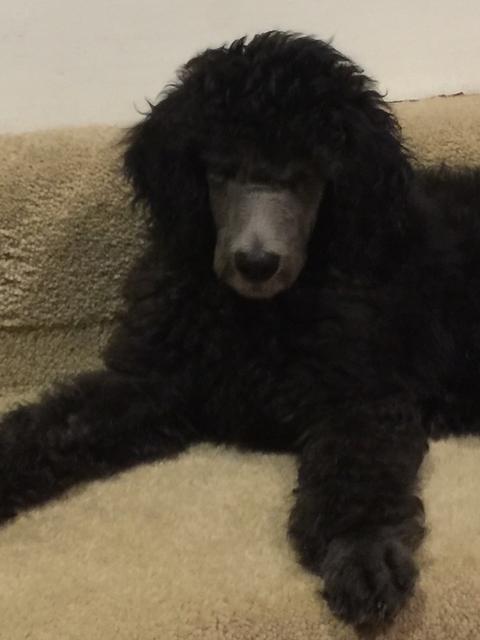 He has been so much fun! We are trying to experience many new things everyday. We start puppy classes later this week.