Shots of the Pack having fun playing outside in the warm spring sun and air!
http://pbckt.com/sS.5t2
A
special
moment! Little does Lucy know what will shortly descend on her!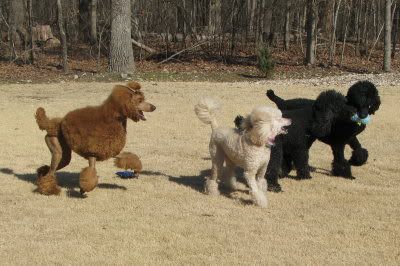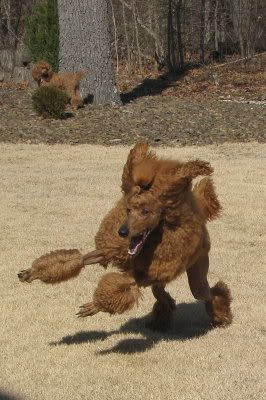 Tree grazing since no green grass, and the yard decor that serves as training aid to head to the woods for potty breaks.