Discussion Starter
·
#1
·
My uncle, aunty and cousin always spend christmas & new year camping at a wee camp ground that's about a half hour drive away from their house, and close to 2 hours away from us. My other uncle was over from where he lives in Vanuatu and staying with them, as well as mum, and my three siblings were all going to go up there for the day too, so I bundled Paris into the car and headed up too!
As you do, camping involves a lot of sitting around in loungers and doing very little, Paris managed to settle and cope, but it was when we went down to the swimming hole that she was happiest!
Now, Paris likes wading in water, she always has, but as far as I know she has *never* been in water deep enough to actually swim in. Well, not until today anyway!! My little sister was in the water with our cousin and a friend, and so Paris went barrelling on into the water too until all of a sudden she went over the rock shelf and found herself having to swim!! She got a shock, and all her hair that she has weighed her down, but we were all right there and got her righted and back up onto the rocks where she promptly ran around barking at the kids cos she so desperately wanted to go and play too but was now wary of the depth! I don't think she *knew* water could even be that deep. lol!!!
Her first foray: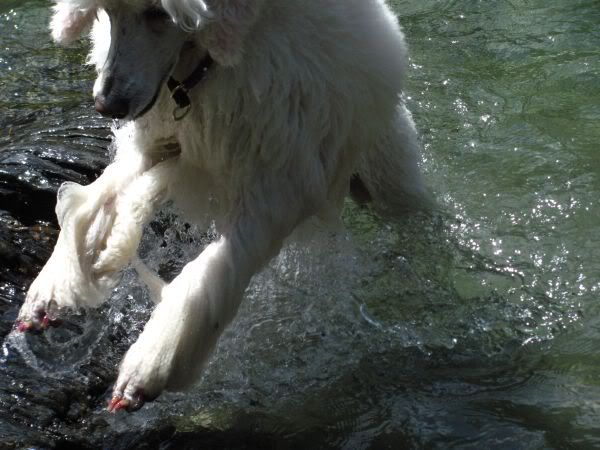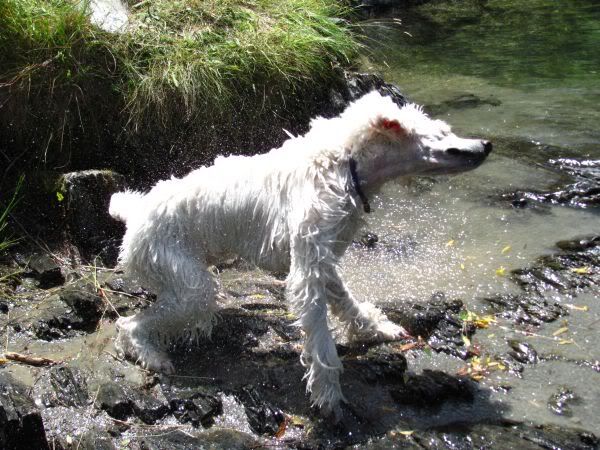 and then wanting to join in the fun the kids were having: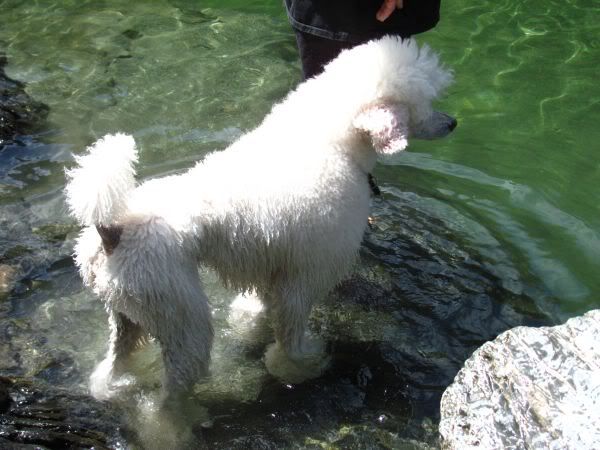 She'd happily wade about on the rocks there, but wasn't sure about going further, and it drops right off (you can see the edge) so it really was sink or swim if she went further!!!