Discussion Starter
·
#1
·
Awwww baby is growing up
She had her weekly bath last friday and I attempted to tie some of her topknot up out of her eyes. I liked being able to see her eyes, even if it was just a while lol.
LoL, Looks like her nose is all huge and bulbus here... it isn't in real life lol
Getting a little camera shy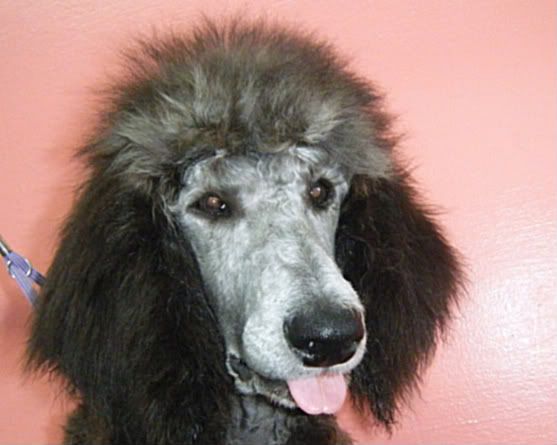 look!! I told you guys she had two horns that appeared every so oftne.. see!
Of course she is such a tomboy the bands only lasted a couple of hours before she managed to get them out. Oh well. LoL. She looks more like Saleen when her hair all rockstar style in and hanging a bit over her eyes lol.