Discussion Starter
·
#1
·
Jak is gonna tell me off probably, but he's at the movies at the moment so he can't stop me... LOL!
Jak had his first attempt at grooming Saffy himself the other day. He tried setting a miami clip on her back leg before his mum stopped him. She apparently tried to get him to shave her all off to 'fix it', but he managed to convince her they could bring her in to me to be fixed up. He wasn't allowed to walk her in public until then though. lol!!!
This is Saffy, after a bath & blow dry, showing the half-hacked leg Jak started: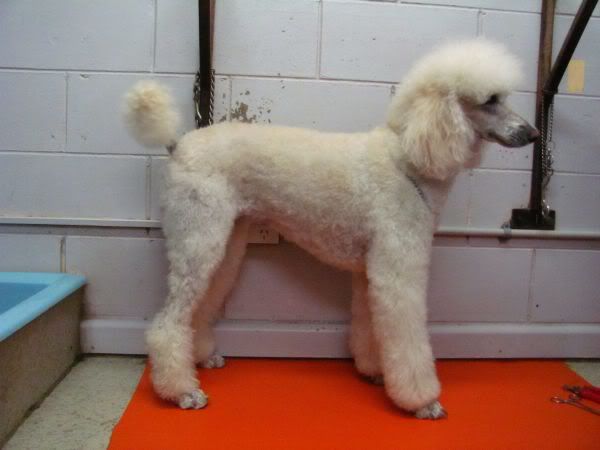 hehehehehe! Sorry Jak, I had to post the photo! lol!
After: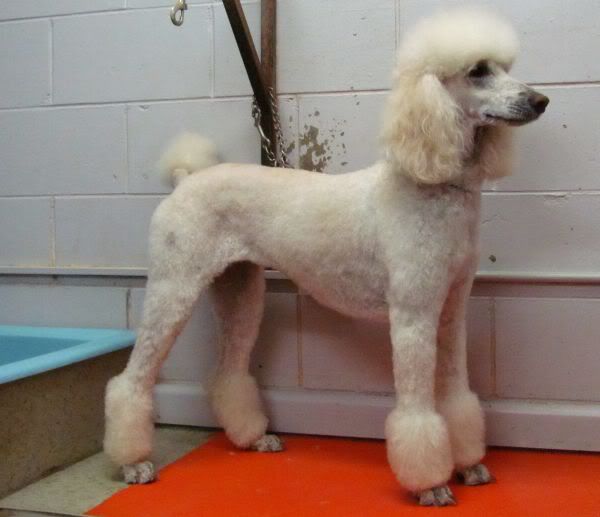 (Jaks mum doesn't like the miami clip, but theyr'e going camping and she needs a short trim, and I hate 'chicken legs', so we left the poms anyway, despite not having much hair to give poms with! lol)
Now, as much as I'm giggling at Jaks try at grooming (ohh, come on, it's not bad at all!), I'm still trying to convince him to try again next time, just next time stick with the snap on combs and leave the scissors alone...! Now to convince his mum to let him try again....