Discussion Starter
·
#1
·
We dabbled in agility in our puppy class this morning. Hubby, who was being a jerk (again) about having to get up that early, got the evil eye and so took pictures to try and avoid witchy wife wrath.
Bean really seemed to enjoy, the tunnel is her favoite. We tried the poles layed out on the ground to try and teach rear end awareness... I am ashamed to say Beanie was the only puppy who didn't seem to be aware of ANY of her feet. LoL, just a big clumsy dope, enjoying life lol. Poor baby... we'll work on it though. LoL.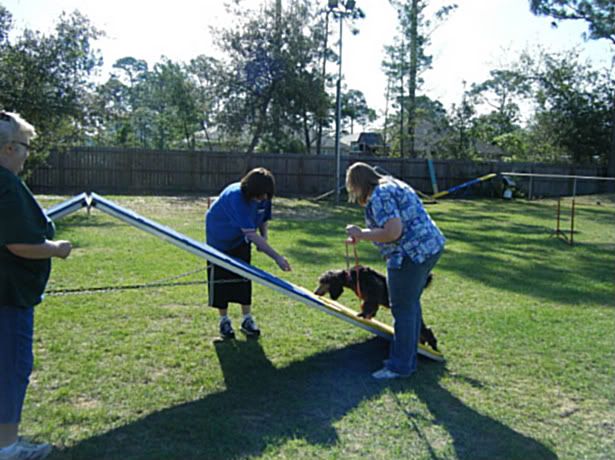 not 100% sure about this whole A frame thing
Oh there;s treats up here?? OK!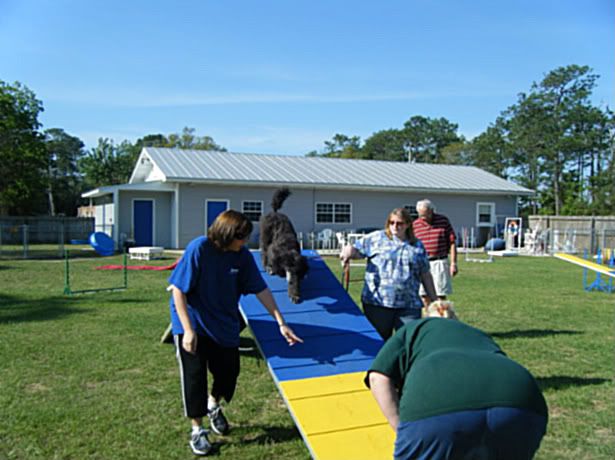 Whoo made it over!
Man it was HOT outside this morning, Whew! I'm SOOOOOOOOO glad I just hacked all my hair off to shoulder lenght! Whew! Poor Saleen tried to lay down on the big water bowl outside after doing the poles, lol. Wish hubby had gotten a picture of that!