Discussion Starter
·
#1
·
The dog event that the salon is sponsering is tonight. Our community happens to be in the mist of kicking off our big pirate festival (Billy Bowlegs) and whoooo party city had a TON of pirate stuff. LoL.
I've had Jazz and Saleen out several times today to see what works so the speak.
Debating on coloring those "dreads" if you want to call them that black... ??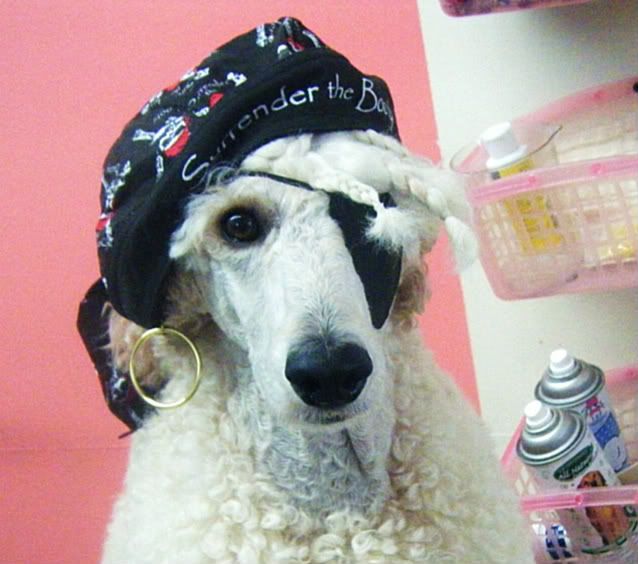 eye "makeup" (dog safe of course) will be added next. For now I am taking a BREAK!! What an interesting day it is at work lol... Fun customer's to say the least. I love my job, I love my job, I love my job, I love my job.... Ummm Wait, what IS my job again?? LoL.
Debating on whether or not those braides should be colored black to make them look more like dreadlocks lol... probably I won't have time.