He was trying soooo hard to get me to chase him! It was hilarious, I got it on video but photobucket isnt cooperating at the moment. These really show his personality. From his other pictures he looks like an innocent angel, when really he's a hyper spaz running around crazy getting into anything and everything. Gotta love him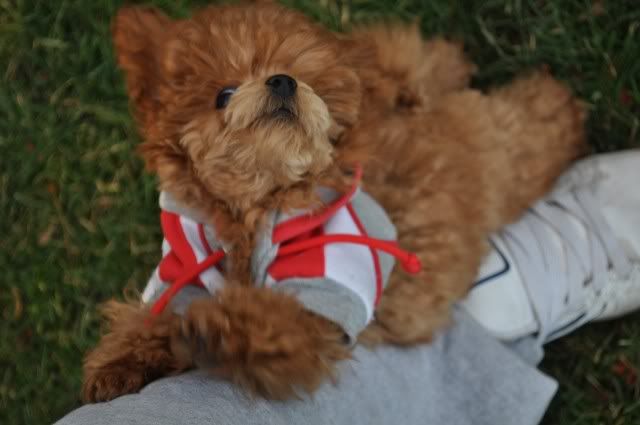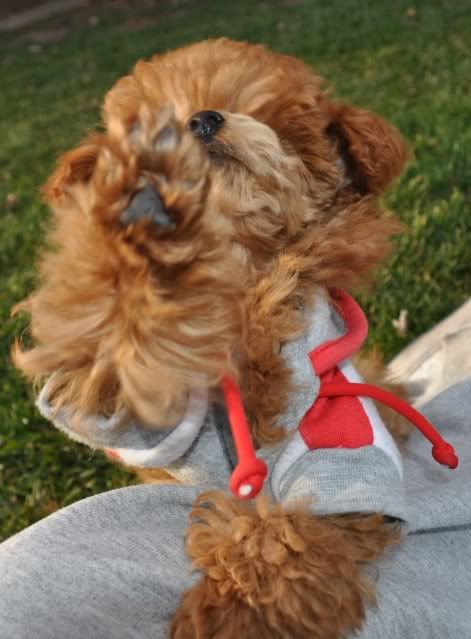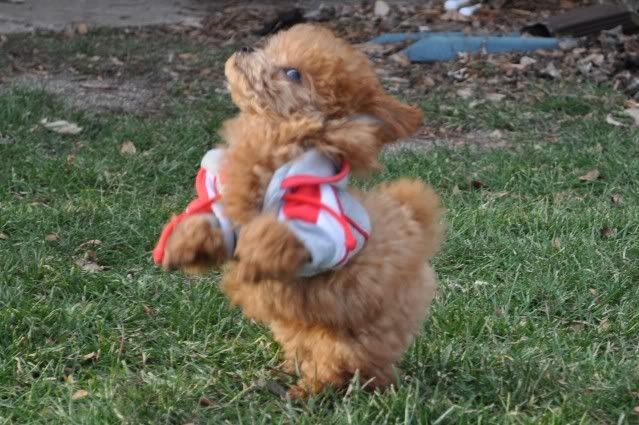 I wish this one came out clearer ):
Notice Russell's lonnnggg eyelashes?