Whew, after growing out her coat for far too long, I've now cut it all off and she's GROOMED! haha.
I have my exam in august, and this was a workshop for it where we do a 'mock' exam.
The rules are that we have to scissor them into a 'puppy' trim all over, get judged, and then put a 'pattern' into them. By pattern, I mean like a dutch band or something. They've also added to the rules now (because it's so hard to find someone willing to have their dog put into a dutch trim now days!) that we can then shave their body into a lamb trim instead of putting a pattern in. Paris is so skinny she doesn't suit a shaved body at all, so we stuck with the band!!!
Because she had to be scissored into a shorter trim all over first I basically put her into the 'modern' trim, which is just an exaggerated lamb trim really. Which means I cut off all her jacket and neck hair! lol!
Annnnyway, so where the workshop was being held is about 5 hours drive away from me. Between me and the workshop is where Flake lives. Soooo of course we stopped by and met Flake and Duncan and her mums lil silver toy too!!!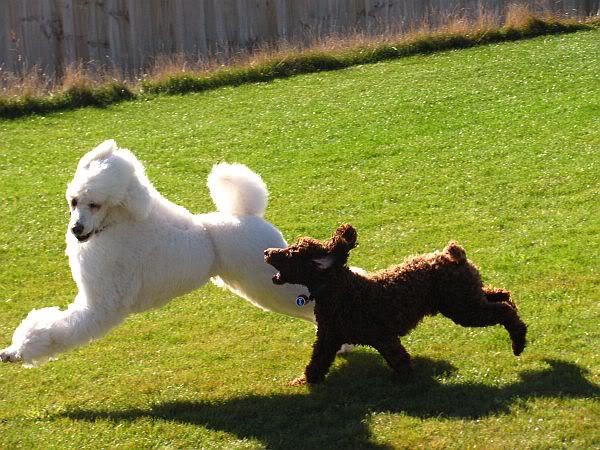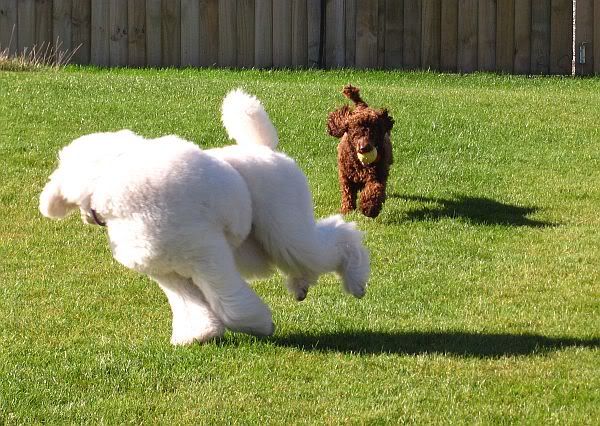 Duncan: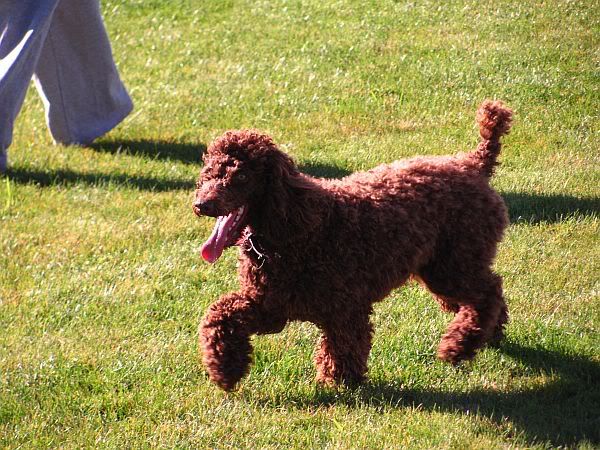 lol toy boy Rocky! haha
& more....