Discussion Starter
·
#1
·
Well I realised Paris' last bath was 5 weeks ago...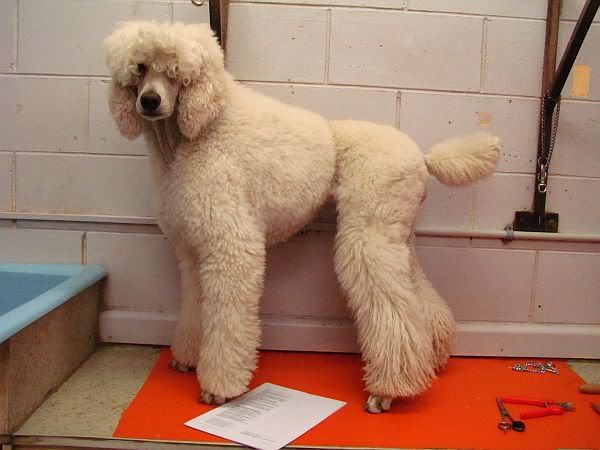 (note I have put a bit of paper by her to compare her colour to a true white colour, showing she's clearly creamy)
Though I have kept her brushed out obviously, though she hasn't had a full brushing for about 2 weeks, so we started with that.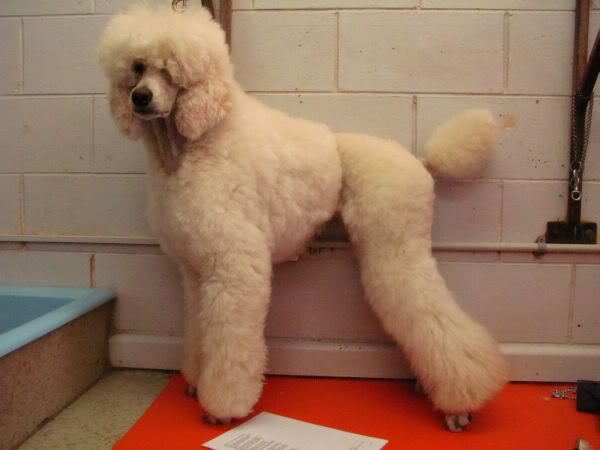 Then I thought I'd try out a shampoo I found in with my horse gear that I'd forgotten about. I rarely ever give Ed a bath (except this last weekend, I don't expect to bath him again till this next year! lol) so I took it to work and tried it out on Paris. It is a strong purple shampoo, so I diluted it (roughly 1:10, it doesn't have a dilution ratio on the bottle, I just poured a bit into a separate bottle and added water!) soaped her up ("ooo, pretty purple poodle") and rinsed her right down (the bottle does suggest leaving it for a few mins, but the depth of colour on her made me hesitant to leave it!)
Rinsed down, lots. I'm looking at her, and I'm sure she's still purple. I rinse some more, nope, still purplish. Ok, so I start drying her to see if it'll lighten when dry, I get her leg and side dry before I give up and re-bath her with a normal shampoo to try strip some of the purple out!
lol, I know it's not tooo bad, but in person it was quite clearly noticeable that she had that old lady/blue rinse thing going on!! lol! Also because it had faded down so much, it almost looked a dirty blue/grey colour too, it just wasn't pretty!