11 months ago I showed up on this baord after accidently falling in love with a mini poo that my daughter and I went to visit. Ruby moved in with us that day, before Roo, I had teh attitude that poodles were prissy and snobby, and while some of that may be true for Ruby, it mostly is.
In the past 11 months we have been thru puppy hell, toilet paper strung from one end of the house to the next, toys chewed up, recurrent UTI's, bad teeth etc etc....We have resorted to barkbusters who have been a great help with trying to make Ruby less of a wild cave animal, and for the most part it's worked, she is still my "wild child" at times, very brave, I am convinced that she has identity issues and feels she should have been born a rottie instead of my delicate poodle. She is mouthy, playful, testy, and hyper. But she is mine. She has the most amazing eyes that if you just look in teh long enough they will have you hyponotized to do whatever the princess wants. She loves to play ball and will spend hrs catching and making you throw it. She loves the snow and loves nothing more than to dig out snow holes just so she can root around in the hole she made.
Her physical appearence has changed drastically and you wouldn't even know she was the same pup from 11 months ago. She is much to smart, and has figired out how to play ball by herself if you choose not to, there is a space between my couch and teh desk, she has discivered that the ball fits great there, so she drops it down the hole and when it lands on teh ground she goes beside the couch to fetch it, she will play this game for a long time before she gets bored.
She is 14 months old and we are still in puppy hell, I am now convinced that she will never grow up, she will never stop playing games and she will never stop trying to manipulate and take advantage of her people. We completed house training and she graduated with honours
She has a great nature about her, she is so happy and thinks that everyone must love her because after all as far as she is concerned she is irrisistable and perfect.
Anyway here are some pics, and a video to show you the ball thing just b/c it's weird lol.
This is the day after we brought miss Ruby Roo home, notice the amount of hair and it's colour.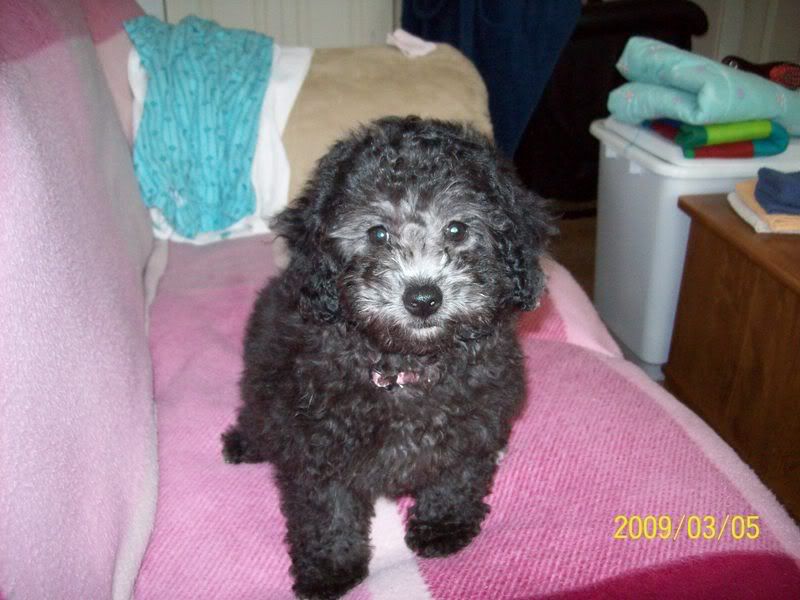 This Is Ruby today, she still has a baby face if you ask me, she still looks quite young.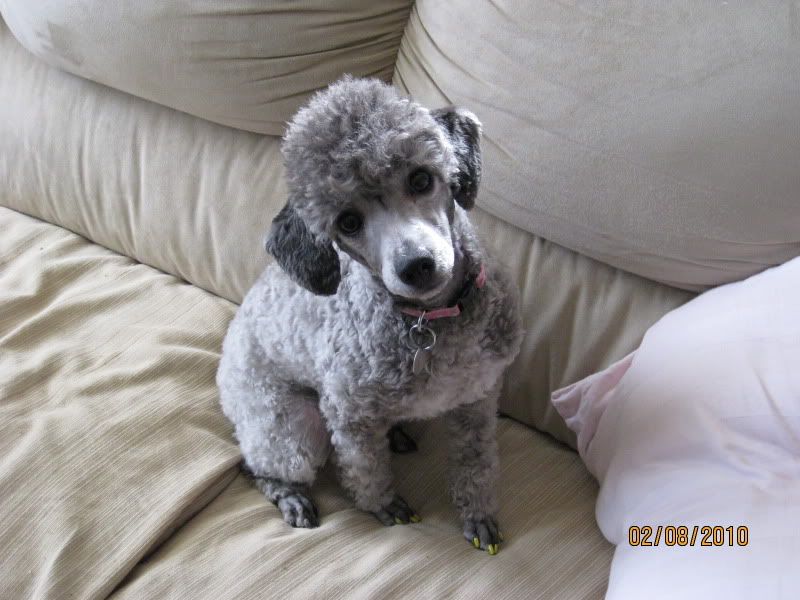 And this is the video of her entertaining herself playing fetch!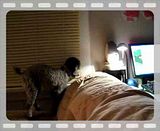 She is so stinking adorable lol.