Discussion Starter
·
#1
·
but not really what I was hoping for when I started grooming T this morning!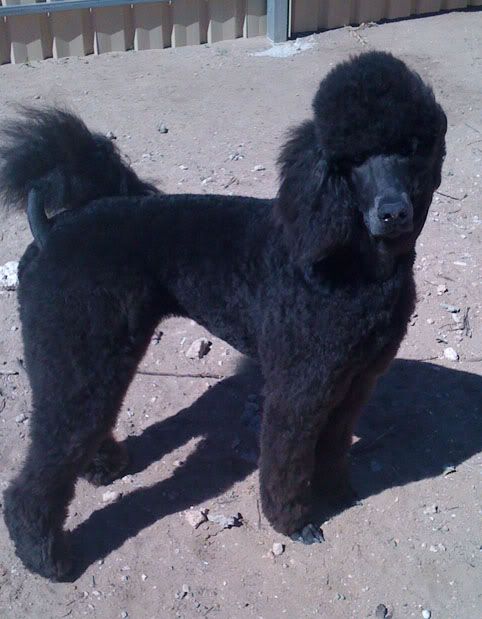 Anticipating coat change and as we're still taking the boys to the beach this time of year for another few months I thought I'd cut T's body down, and take down the crest I was doing for the 'modern' thinking if I left his legs he would still look kinda stylish, and would show off his shape.
Not really sure what happened, but by the time I had finished trying to make his legs even he was left with not much at all :sad:
I tried to cut in a V topknot, but now he just looks like a giraffe! Think his topknot is still too big, and is contributing to making him look unbalanced.
He was such a good boy today, didn't fidget hardly at all and I still couldn't do a good job! I couldn't make him stand there any longer to keep trying to fix things up. Sometimes I really wish there was an experienced groomer somewhere closer, who could cut in a pattern for me to follow!