Discussion Starter
•
#1
•
I wanted to introduce my new dog. I was put on a waiting list for a standard poodle puppy last November. Finally got to pick up my pup this past Friday. He's 9.5 weeks old. His name is Fresco.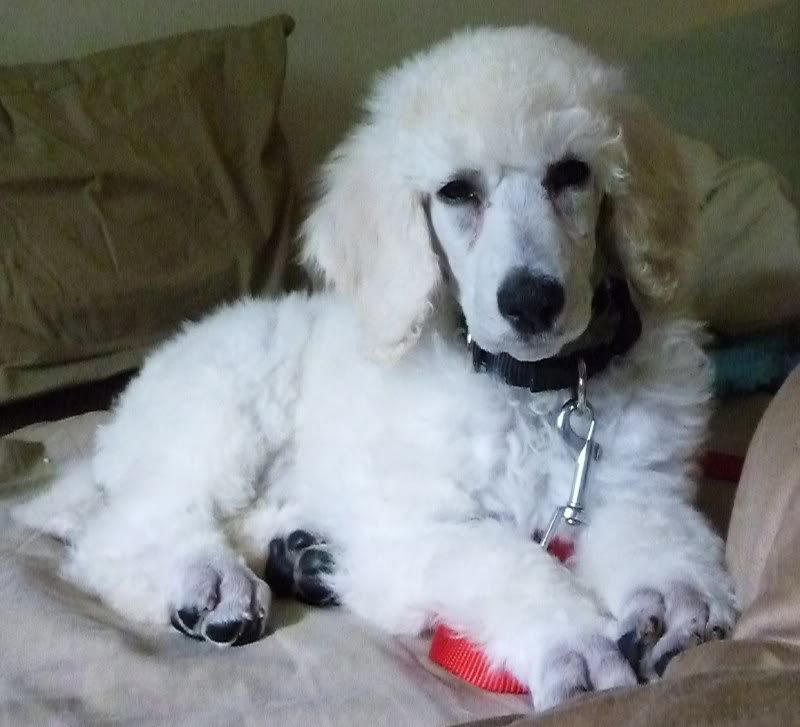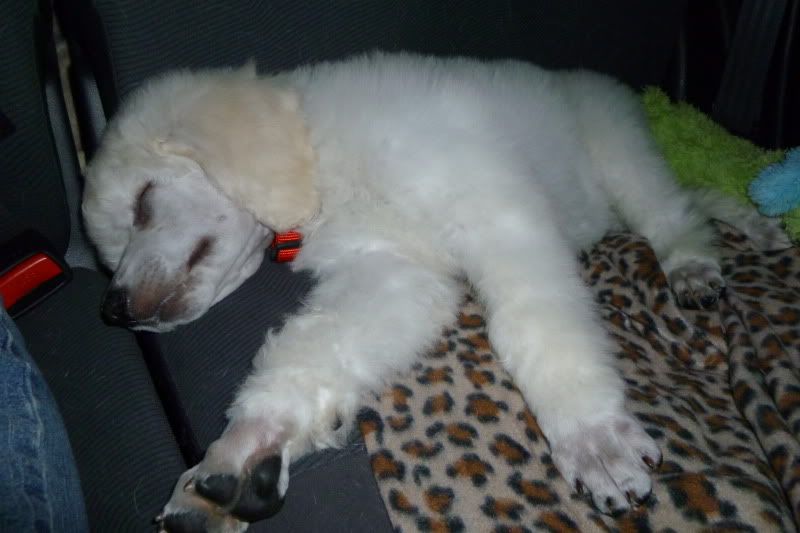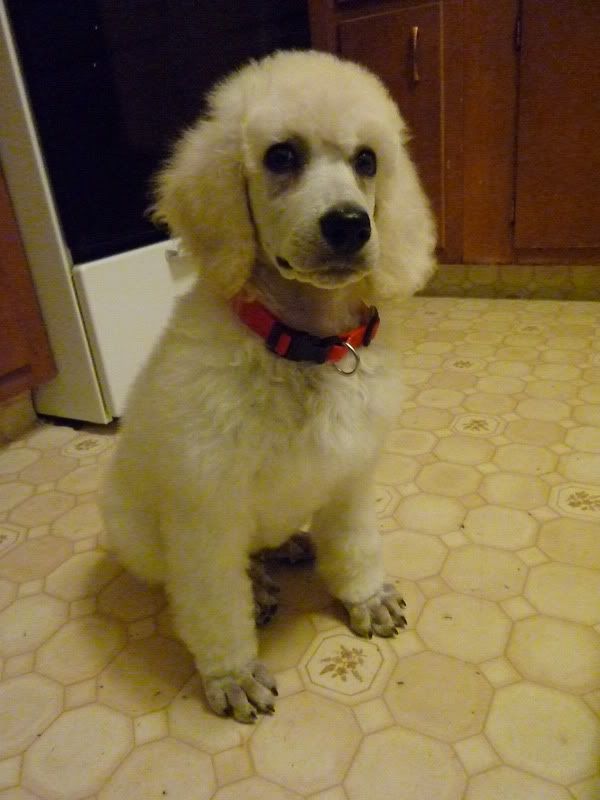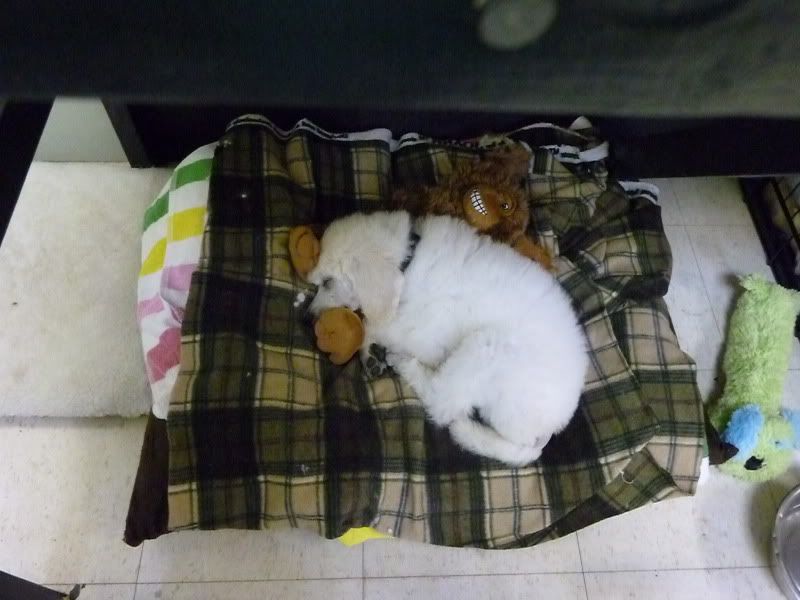 I have two other dogs, both adopted as adults, both small/medium mixes. So this is my first big dog, my first full poodle, my first puppy (save my old family dog, but I had little responsibility in raising her), and he is BOLD. He's that one in the litter that always comes and greets you first, puts his paws up on you, very demanding, but very loving and affectionate as well. I know I have my hands full, and I've already begun with training and have set rules for reinforcing his good behavior and discouraging his demanding/pushy side.
Now, I know that poodles are smart, and I counted on a dog I could do a lot with... but I was so surprised to see how incredibly intelligent this little puppy is. He looks right at me and I can see him trying to figure out what I want from him. He pays attention and is so responsive. He's already pretty good at sit and is getting much better about learning to sit and not bark at me if he wants to be pet. Seems like we're going to have a lot of fun with training!