Discussion Starter
·
#1
·
Since I posted pics of Jazz's new haircut I figured Saleen should have her new trim posted too. On the bright side her clip isn't as bad as Jazz's because I was out of ideas by the time it was saleen's turn on the table.
She turning more and more silver even though it's harder to see in the pics. The lighting isn't so great in that room, which is being fixed asap so I can see what I'm doing in there.
Not sure what to call her haircut? I started out to do a really short sort of modified modern with scissored legs and crest. I was a bad mommy a few months back and let brushing her coat get away from me. Hence the very short ears, they had to be shaved so I could keep up with her changing coat.
*shrugs* Just in case anyone is interested, this clip is a 4 blade on body skimmed legs with a 1 inch snap on and then hand scissored them. Her crest came out shorter than I wanted but I guess that means it will be easier to brush for a while lol. I guess we'll just call this a Saleen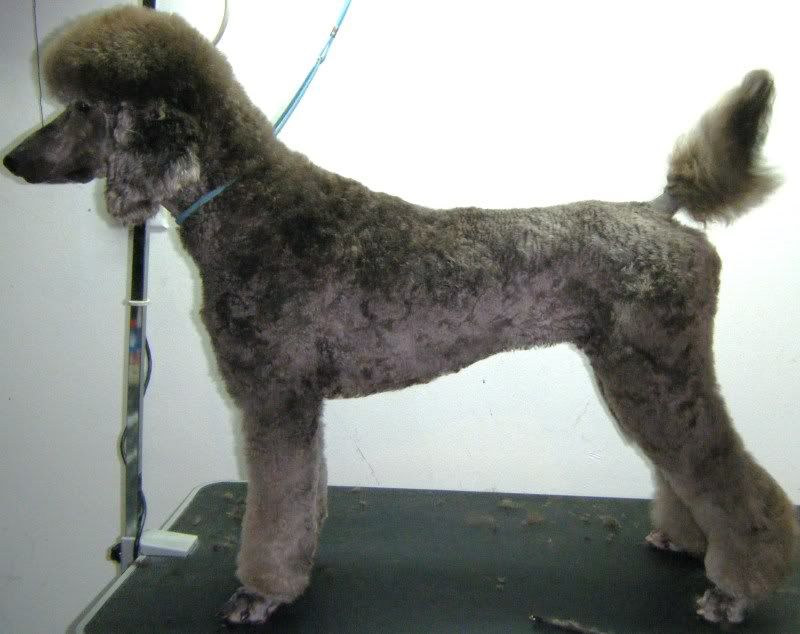 Showing off my super waggy tail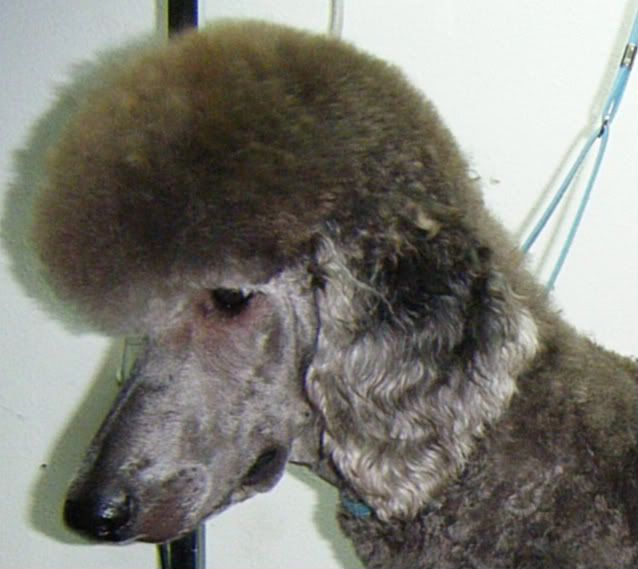 Looking more and more grown up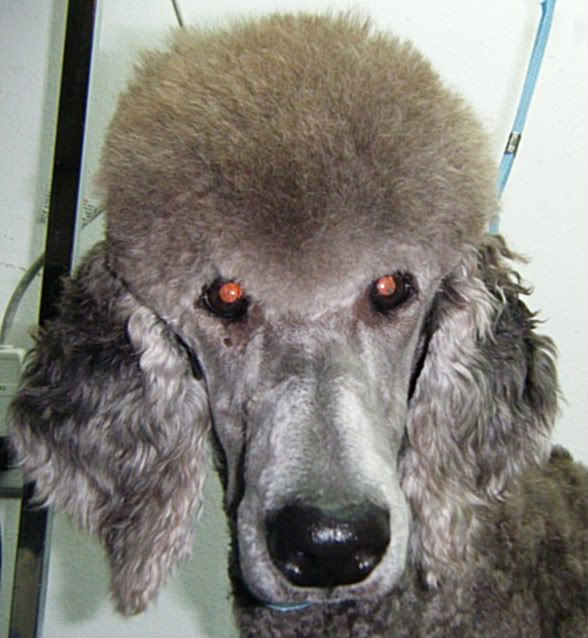 Demon poodle lol