Discussion Starter
·
#1
·
We haven't had a dog in 5 years, and our last breed was an English bulldog. There is a huge difference between a poodle and a bulldog! Haha.
I have been wanting my own poodle for a over a year now, and we finally decided to get one for christmas! I did my research and I fell in love with the breed's intelligence and available sizes.
I picked my girl up from a breeder in North Jersey on the 14th of December and she hasn't left my side since. I decided to name her Beatrix, Trixie for short. She is the best at housetraining and she already knows sit and lay down!
Trixie my chocolate miniature poodle!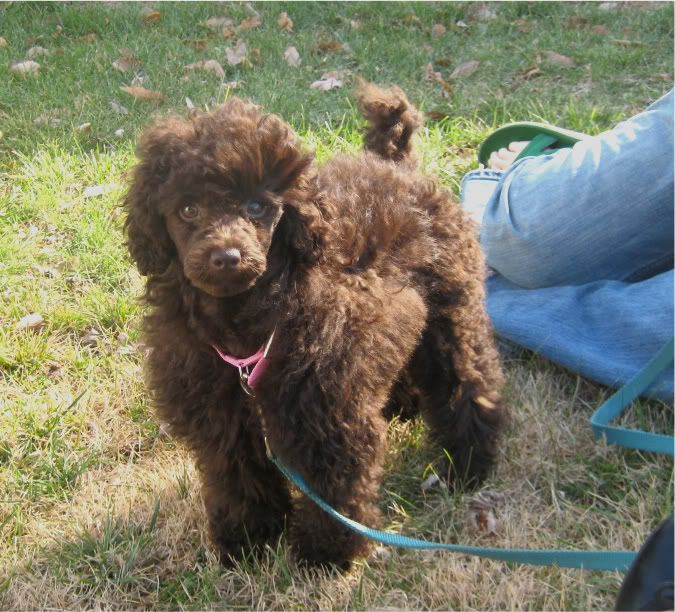 I'm so excited to finally be a poodle owner!