Discussion Starter
·
#1
·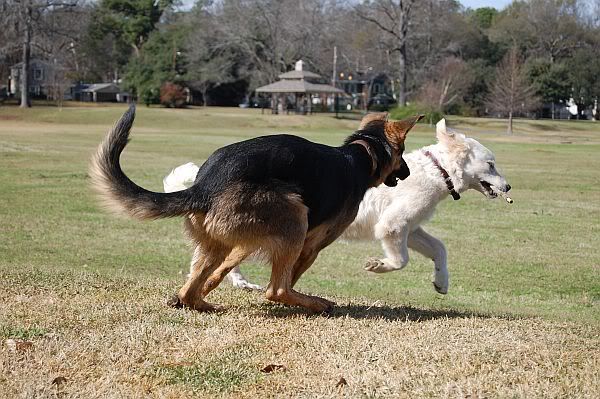 Pandora (German Shepherd) and Pyrrha (great pyrenees) playing at the park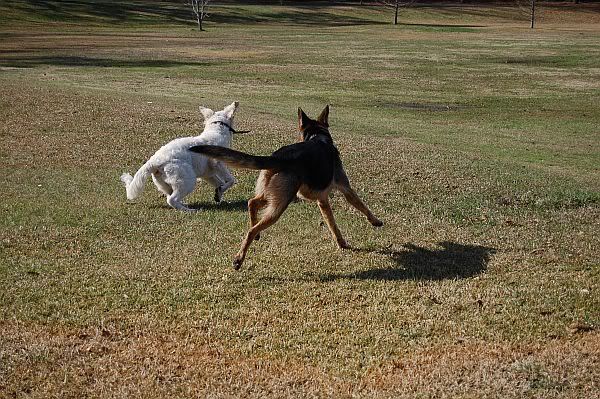 The Great Pyr is only 5 months old, the GSD is about 2 years old.
...and last but not least, the kittys!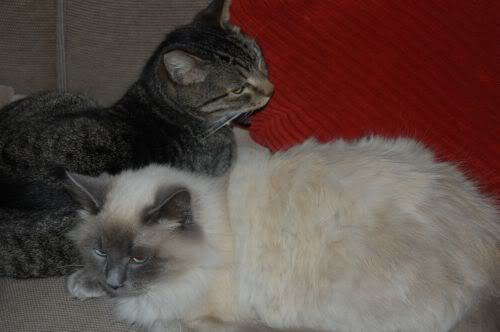 One is a 16 year old tabby cat named Socks I found him many years ago and the other is a recent addition. He is said to be a ragdoll and I was sound asleep and woke up to this awful meow outside, sure enough it was raining and he was up in my tree terrified.
I figured well such a beautiful cat someone will be missing him! I posted fliers, had him scanned for a chip, put fliers up at the local shelter/vet offices and pet supply stores with no luck.
I ran an ad on craigslist, etc...
Nobody claimed him! I asked neighbors if they had seen him or knew if anyone with a cat like him but nobody had seen him before.
It was pretty odd! So he's mine and his name is Dexter.