Happy Birthday Mr Ed (lots of pics!)
I just thought, rather than take over the horses thread, I'd give him his own!
Mr Ed, or plain ol' Ed/Eddy turned 16 on tuesday! I got him when he was 4, so we've been together a while now...
I've only just put him back into work again, after having not really had much done with him last year, and nothing at all over winter! So he's unfit (ugh, I know that feeling!) and we're taking it slow for now, but I'm planning on entering in a driving competition that's held every year in Feb, at the place where he grazes.
Sooo, a quick nothing video of me working him:
http://www.youtube.com/watch?v=s_RwVqcvM34
I know it's not really anything of a video, but I *adore* driving, and it is soooo good to have him back in work again!
And cos it was his b'day the other day, I made sure I got a few updated pics of him after I turned him back out again. Sure enough he was a bit sweaty, so doooowwwnn he goes!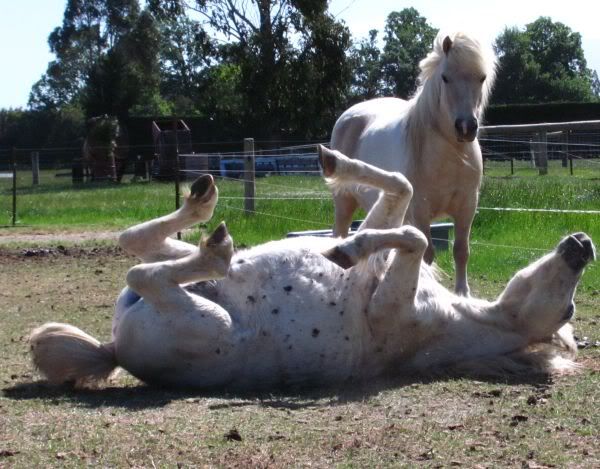 and *HEAVE* back up again