Discussion Starter
·
#1
·
Atticus gets his cast off in 2 weeks (woohoo!!) so it'll be time for a bath and a hair cut for the first time in 2 months. His hair is sooo long, probably around 3 inches or so, and it'll be too hot for him this summer. I dont want to do the lamb cut, its too common and isnt as masculine as I want him to look. I like alot of the cuts I've been looking at on the internet but dont know how they'd look on a red toy poodle, I've only seen them on standards and minis that are black or white and I really like them. His right front leg hair will be really short since they shaved it when they put on his cast, so he might look a little lopsided lol.
Here's his hair now, what cuts suit him? He looks good in a stache, and I like shaved faces too. I'm really open to anything (except shaved ears, I dont like them on toys), just want something different.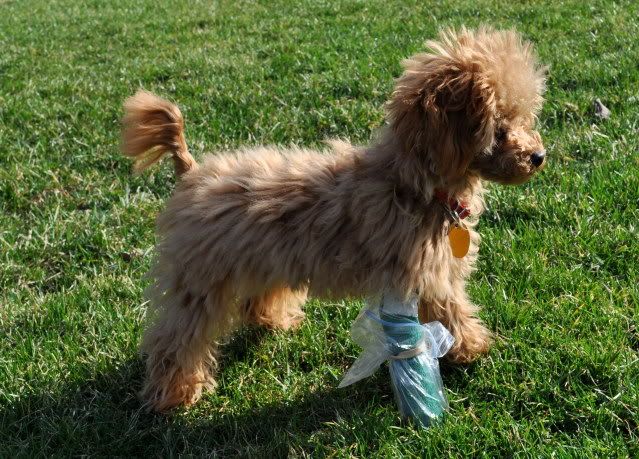 look at his radiculous tail...the wind doesnt have any effect on this. This is how it is normally everyday, lol!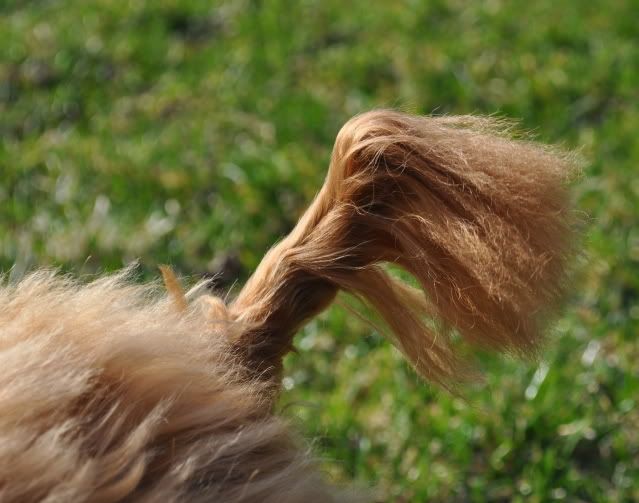 My mom and I are ordering a pair of Andis clippers, some new shears AND a dryer so hopefully I'll be able to do this myself, I want to experiment with them