Discussion Starter
•
#1
•
I got off the bus and saw a kitty, I patted him on the head and started walking home. I didnt realize he was following me until I tried to get into my house and he bolted in the door! Its been 45 mins and he's still sitting at my front door looking in. It took me 15 mins to try and get into the house, I had to try and trick him so I went around my house and back to the front and there he was, waiting at my door still! Omg he wont leave, I named him Francis. I feel terrible leaving him, but he was so skinny so I gave him some food which probably wasnt a good idea (he'll probably keep waiting) but I felt bad. My brother came home a few minutes ago and yells through the window because he couldnt get in cause of the cat. It's my neighbors cat and they werent home so I couldnt bring him back to his home, hes an outdoor cat and is always in everyones way barging into their home. They have about 15 cats so they dont notice when one is missing. I just looked again and there he is...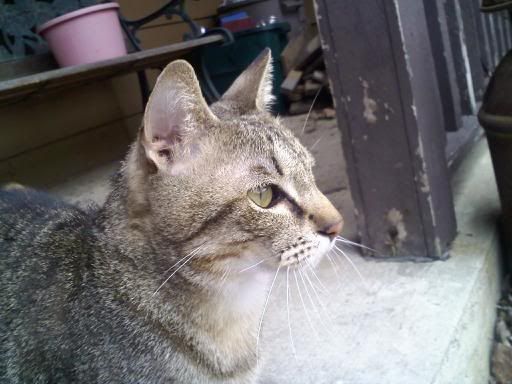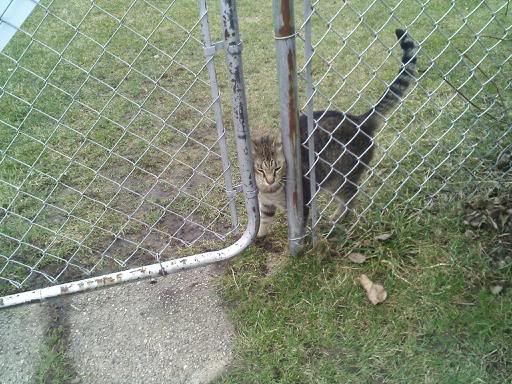 squeezing through the gate following me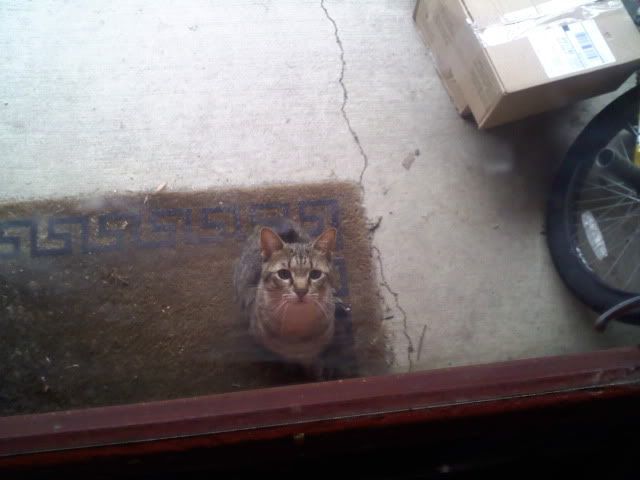 STILL at my door 45 mins later
and a video of him. I was walking back from hiding in the backyard and sure enough he was still there waiting for me.
http://s805.photobucket.com/albums/...ther pets/?action=view&current=0315001519.flv