We have two intriguing categories this month and you may enter at this PF link.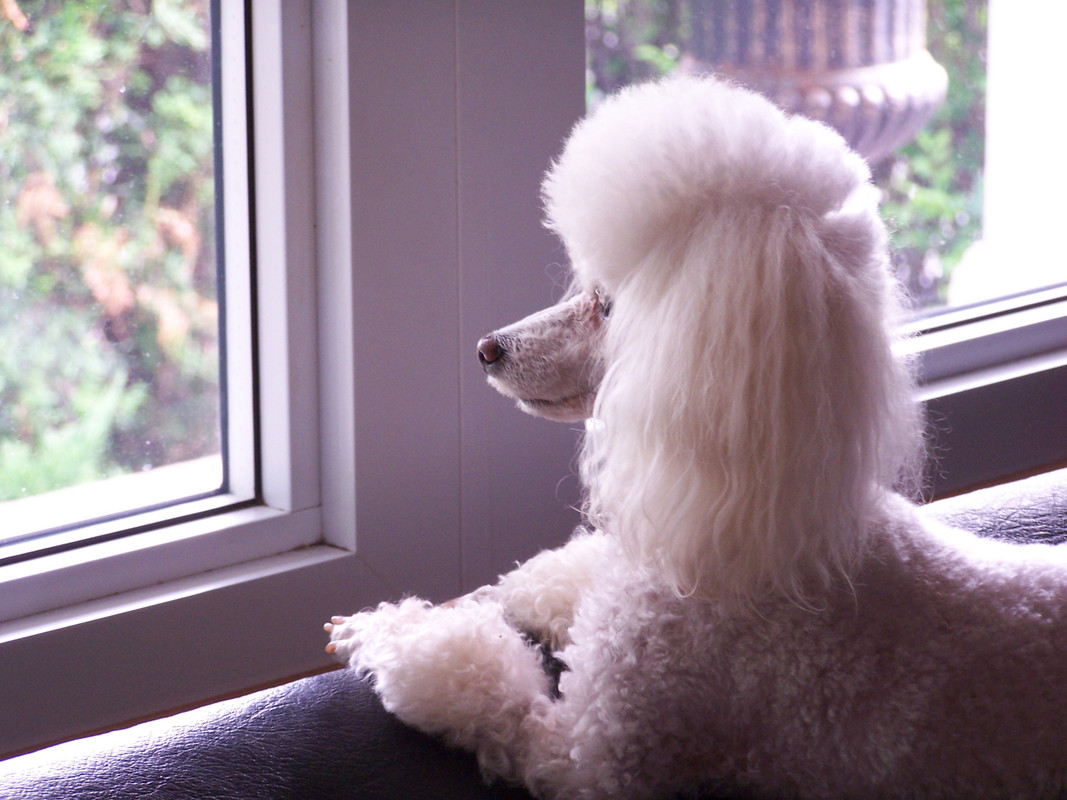 ​
1) Boundaries: Doorways, Windows, & Fences
- Doors leave one place and enter into another. Windows are for looking out or in, and bringing in light or for privacy. Fences designate boundaries. In this category, your poodle or poodle-mix is on one side or the other.
This idea is from two past photo contests at Hair of the Dog Blog on their pages
here
and
here
and expanded to include fences and windows; see those links for ideas.
2) Shadows
- Here, the shadow or silhouette of your poodle or poodle-mix is visible in your photograph(s), or we see shadows across his/her face and/or body, or dramatic shadows in the background. Photos may be in color or black & white.
The shadows idea came from
this page
at Hair of the Dog Blog, see their pics.
***You may enter in only one category, and submit 1 to 3 photos.***
Entry deadline is tomorrow, Wed 9/18 at 6pm East Coast Time or 3pm West Coast Time.
Good luck, candidates!