Discussion Starter
·
#1
·
I took Mr. Wonderful to work with me friday, awwwww puppy's first bath. Anywho, My 8am appt was a no show so I had two hours to kill before the the self serve part opened so I locked the front door and let the dogs loose to play. The puppy had a blast and Jazz was glad too.
I am amazed at how tolerant she is, at 13 weeks old Mr. Wonderful can be a bit pushy and has no real manners. She's perfect with him though, I never have to worry.
Poodle Attack!!!!
I keel da poodle!!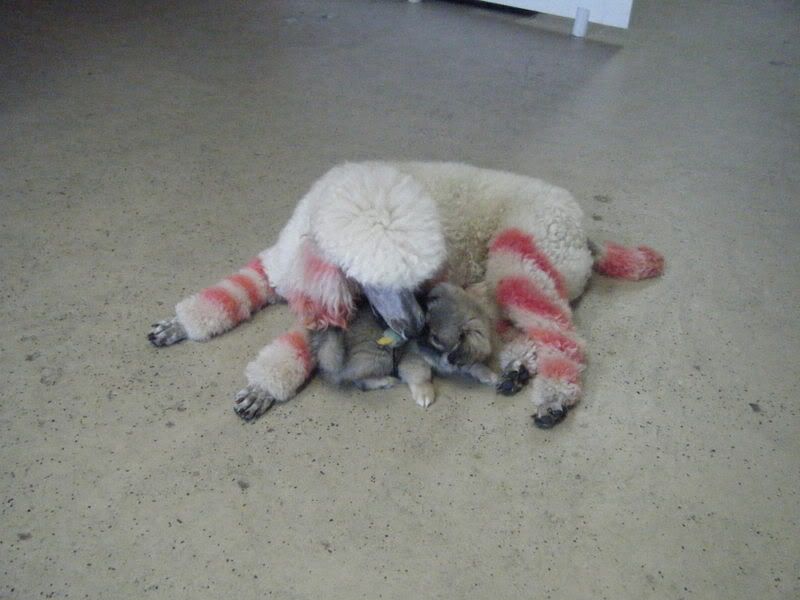 Now we cuddle
Oh and here is a video too!