Discussion Starter
•
#1
•
He is now 10 years old =) Hes not aging the best though :/ I dont think I've mentioned it before but at the end of last year we found out he has a heart murmur, so he tends to get fluid in his lungs and coughs alot if he get to excited. Some days are better then others now. He been pretty good today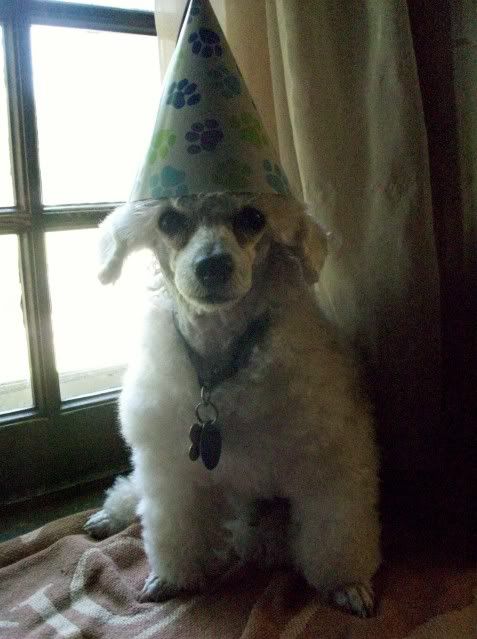 Doest he just looked thrilled that hes 10! Lol.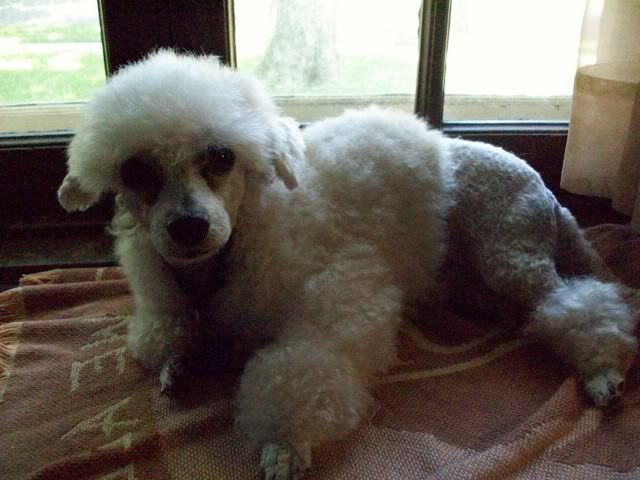 You can totally ignore his haircut.......Were in a transition...he had a design shaved on his hip and I'm gonna put him into a scandanavian puppy lion cut so I just shaved his back end.....but left the puffs to give him some style.
(Sorry about the quility of the photos my camera is usually much better I think it was just the lighting and the fact that the battery was about ot die.