Discussion Starter
·
#1
·
Roo had her first introuction to our groomer yesterday...It actually went pretty well for a pup who has no experience with the noose, table ro clippers etc etc, I was pretty impressed. Groomer said that she grroms a few poodles and has never had a problem, its almost like they know that if they want to be beatiful they know what must be done to make them so. lol.
At any rate, the groom isn't perfect, we only did what she would tolerate so as not to stress her out. She let Allison do way more than we both thought she would, still needs some touch ups and her feet backshaved they were only done the one way yesterday. She will be completed and touched up in about 10 days or so. But if something needs to be done differently please let me know also.
One of the people I daycare for said "you runined her" ....I admit it hurt my feelings but you know not everyone is a little dog person. I also admit that she doesn't look like the same dog, had the groom not been done in my house and had I not been there for the entire thing I wouldn't have guessed that she would look as different as she does. It took me a bit to get used to the new look but she is still Ruby roo and still sweet as can be and she is still.....well perfect. She looked like a walking, running puff ball before. Her face is so sweet now that I can see her eyes lol.
Anyway here are some pics of her before and after and 1 of my daughter sleeping with her arm around her little buddy. It's really great that Roo has bonded to both of us. Quincy (my crested) is really a mama's boy and doesn't hate Jilly but also doesn't pay that much attention to her, he has been here since she was 2 so he probably remembers that toddler that used to take his toys and try to eat his food etc etc lol.
Roo before her groom.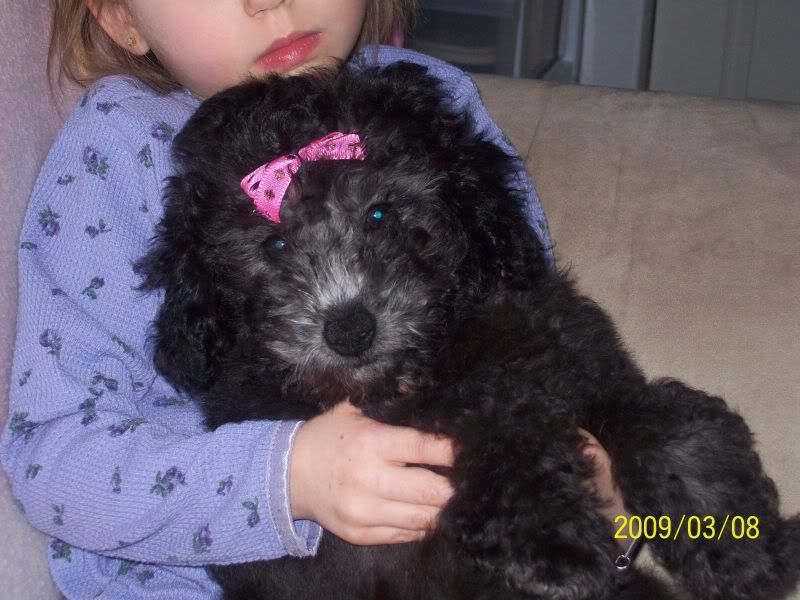 Roo after her groom (profile)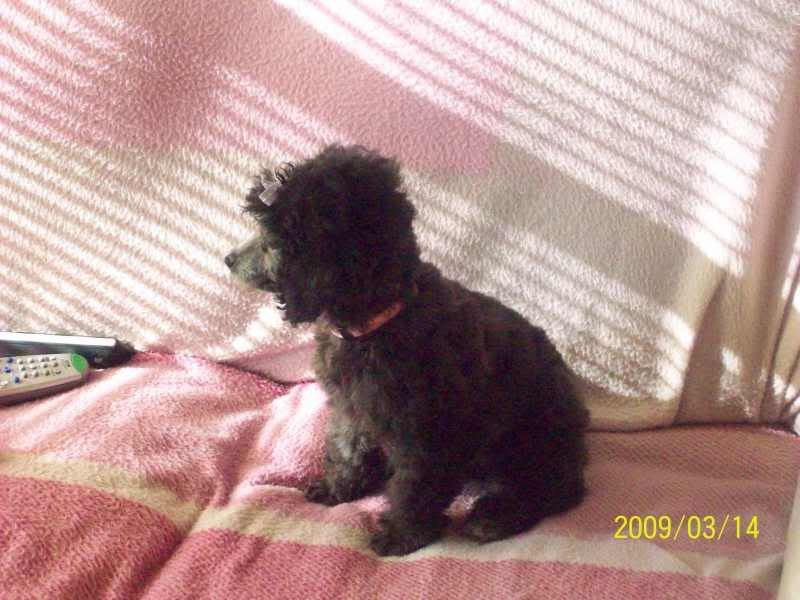 I love her eyes they are so expressive.
Quincy and Roo snuggling, almost. Quincy HATES puppies but he really is quite smitten with his new baby sister.
Thats all thanks for looking. With Princess Ruby Roo, it feels like our family is now completed. I can't have any more human children, so with the 3 pets, it's done. All 3 pets (2 dogs and a grey parrot) mesh together very well, all is well in my little world lol.