Discussion Starter
·
#1
·
Hi all. my name is Adrienne and I live in South Texas. In case you noticed my username is my name backwards, always liked it, not sure why lol.
My pups are:
D'Artagnan (D'Art for short)
He's a Sable & White purebred AKC CKC Parti poodle. As far as his stats he's 1 1/2 years old, 11 lbs, 13 inches tall, and neutered. Trick wise he knows sit, shake, highfive, down, crawl, roll over, bow, come, stay, leave it, go-to-bad, and up and off. I met D'Artagnan for the first time when he was 6 months old, and knew instantly that he was going to be mine. It just helped a little bit that he was for sale!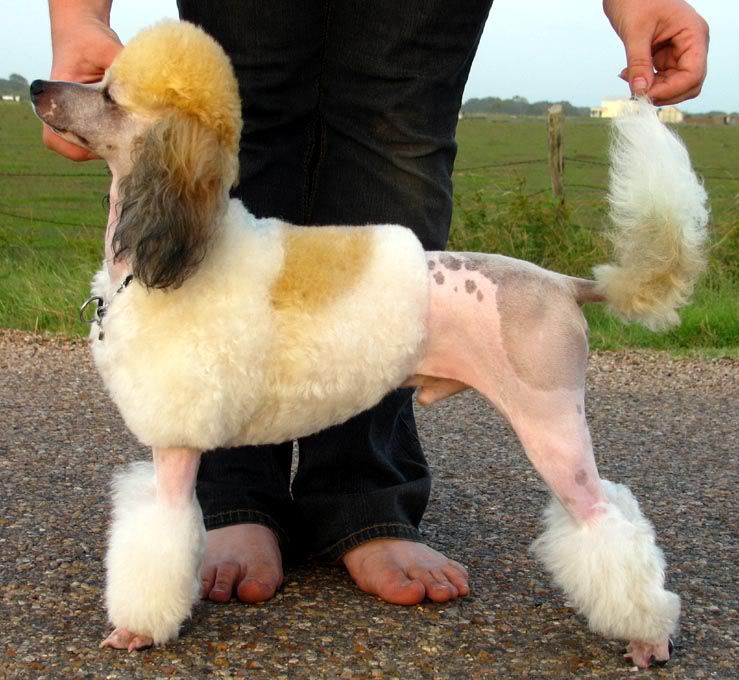 Shy'lo (Crow or Shy if you're short on time)
Shy'lo is D'Artagnan's daughter, a lovely Black & White C o c k A Poo (it hates that word!) girl. She's going to be 6 months and a week this monday. Her coat is a little straighter than your average poodle's, but she's getting the petite poodle face of her father, not to mention his brains. Excluding Crawl and bow she already knows everything her sire does, and has completed beginner class, (if I can gloat, she was the best pup there!) And is currently in Intermediate Training class at Petsmart, set to graduate this monday.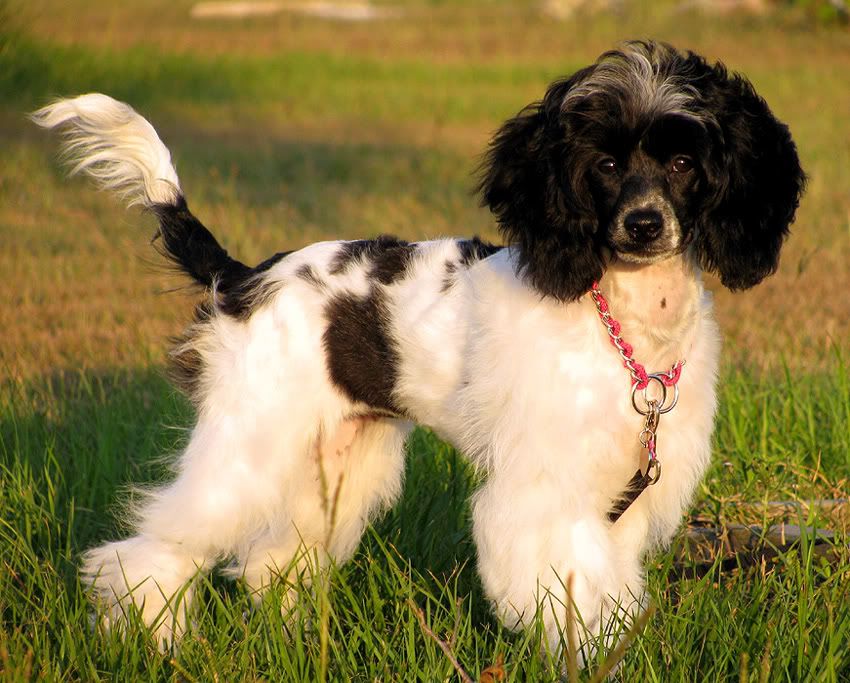 Enneirda.