I thought this would come out much darker..unfortunately, for Sagan..it came out PINK!
I'm glad people assume he's a girl anyway. At least for the time being..I'll just stop correcting people.
So, for now, enjoy my lovely girl Sagan.
Overall though I am happy with how it came out. I was worried he would be a brat and get dye all over the place..but he sat very patiently. I should have gone with a deeper red. I used Manic Panic rock n roll red..I think next time I will try vampire red and see if it gives me the deep red I am looking for.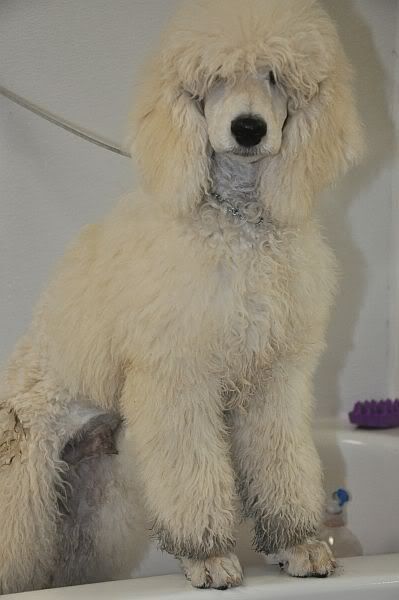 Before..my dirty boy..but at least he looked like a boy.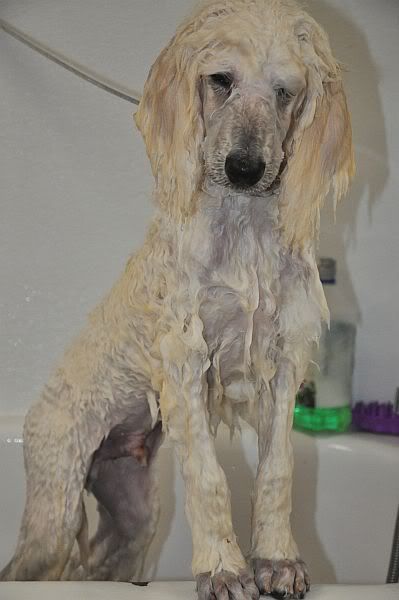 Getting clean!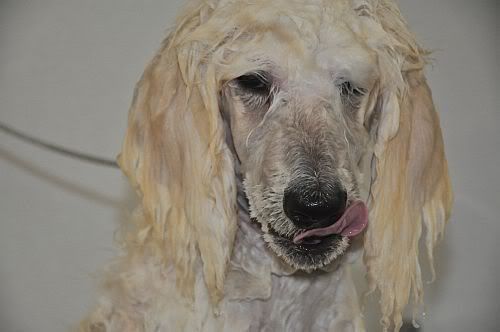 Still getting clean!
Processing...