Discussion Starter
·
#1
·
Just wanted to say hi.
Im Lisa. I know Im doin it wrong as....I do not have a poodle currently. I have a rough collie (possibly bit of sheltie mixed in as wel) named Blaze, He is a joy. He is 6.5 years old. A puppy mill dog. We currently do agility training. But another joy Im missig is a toy podle, I just adore them. So I figued I would get my poodle kick here, while I wait until summer/fall of next year to get my poodle. I think I want to try rally-o with the Toy Poodle
I work in grooming, and am currently being trained to groom. So it will help when do get a poodle lol
I grew up with 2 toy poodles and 1 half poodle (other half chiuahua)
Blaze:
Doing what he lovs best, swimming and getting dirty.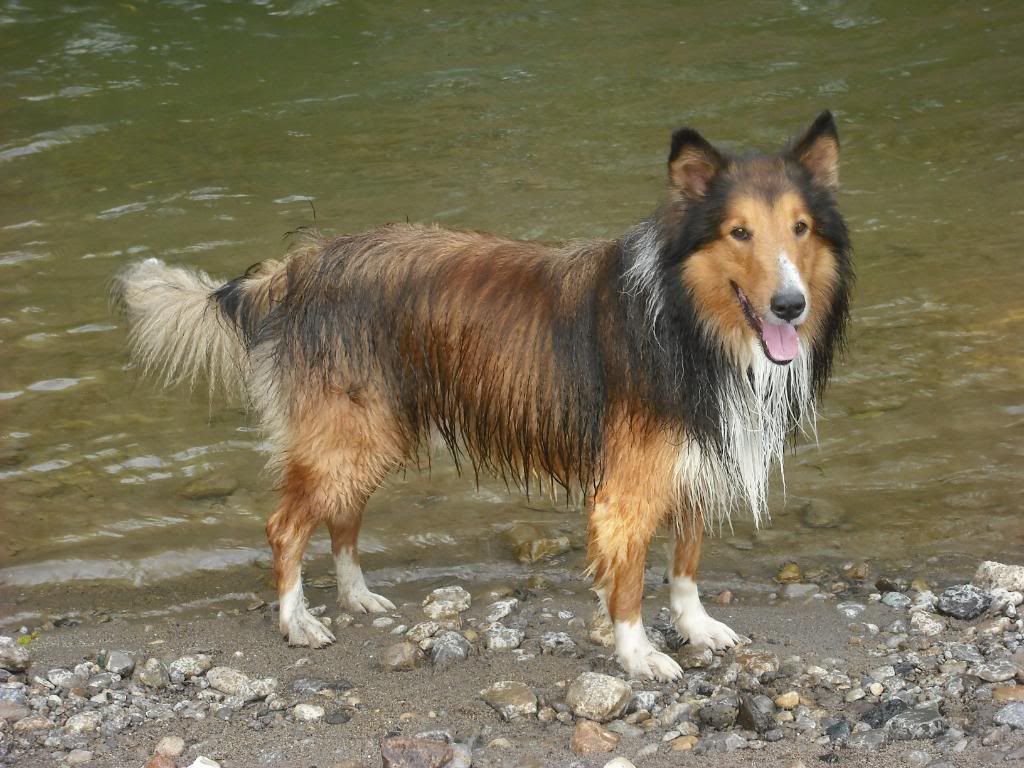 Blaze and I are also ruled by a....cat named marey, She is 1.5 yeas old. She is 6lbs of feisty feline lol
The all mighty ruler
Here she is forcing the dog to act like her lol (dont mind the dirty rug landing. carpet is well over 10 years old, 3 kids and numerous pets over hose 10 yeas have ruined the carpet lol)
Thanks for looking. and lettin my non-poodle and I join up. One day I will be posting a toy poodle...