Discussion Starter
·
#1
·
Hi All, I just found this forum by stroke of luck while searching for some Poodle Clip information (great thread, by the way!).
I am a new Standard Poodle Mama to, you guessed it, Bella! She is just under 4 months old and been with our family for just over a month. Though my husband and I both had dogs as children, we are new to having a dog join our family of four, and new to poodles! Here is our Bella, fresh from her first grooming this week (and enjoying one of her favorite past times: leaf-crunching):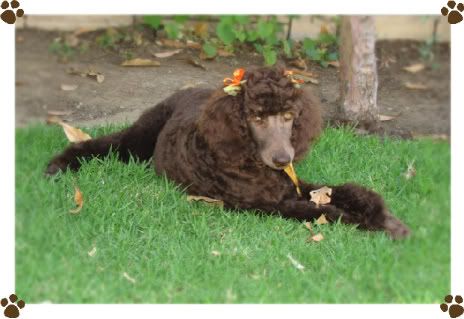 I'm excited to have found this group. Thank you!
Melanie