Atticus got his cast off today! He's using his leg a little and puts all of his weight on it when standing but not walking/running, but it'll take time before he always uses it. He also got a bath for the first time in 6 weeks. His cast came off and smelled like rotting eggs so I gave him a bath there at the vet. He was sooooo happy afterwards, he was running around like a maniac. There's still tape glue on his leg but I'll just snip it off when I groom him. He's running around doing his kicky bouncy thing he does when hes excited.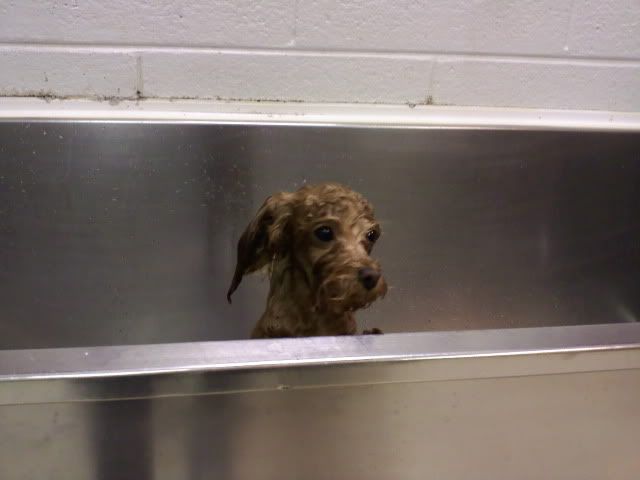 ill post pictures of him later sometime within the next week or two when my sister comes back home from vacation with her good camera, lol.
Just thought I'd share!
he started licking a sore on his leg, from the cast rubbing, so I had to put the cone on til its healed.