Discussion Starter
·
#1
·
Oh my god, what a weekend we had! I want to share pieces of that with you.
Frida had her second birthday (with cakes and gifts) on friday, what means that she also became finally old enough to finish her Finnish Champion's -title. And she did it instantly on sunday, so now we have a new show champion here! I'm still constantly similing and laughing whenever I even look at Frida... She did most of the job in the ring acting like a queen.
We took some photos after the ring, off course:
Here's Frida posing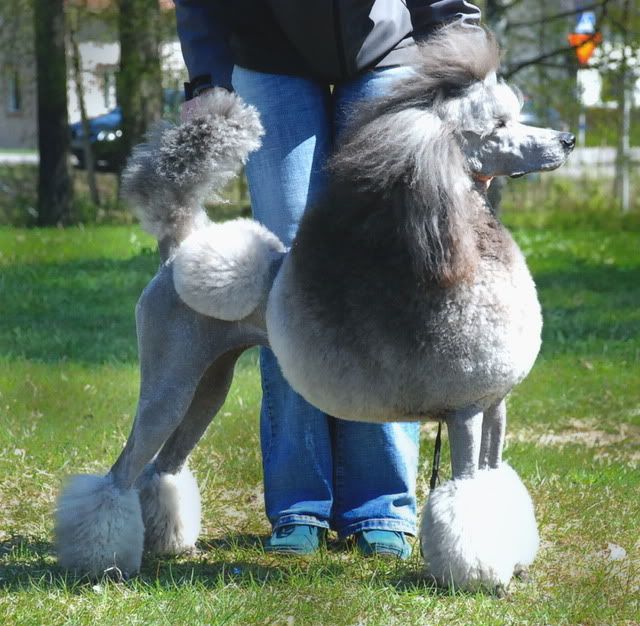 But then there was even more to joy about -our dear little Isa the miniature! Isa did her official show debute at the age of nine months and two days also on sunday, and she went straight Best of Breed and got her first CC!!! Incredible!
Isa was so fun to be with in the ring -she did everything like she owned the whole place, even thou we hadn't done ANY practising with her. She's just so natural, and full of joy when she gets a chance to perform.
And off course, some pics of Isa too:
Isa standing prettily
And moving
Woah!