The Snipping Tool
The Snipping Tool is your friend. It's ideal for copying a photo on the Internet rather than downloading it, which is not possible on Instagram (or even here on PF as a .jpg file since they made a platform change in Jan 2020). It's on every Windows desktop and laptop. It might be on Apple computers too, but I don't have one so I don't know.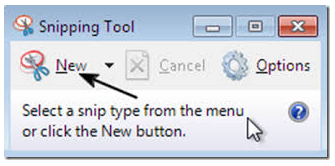 If you don't know where to find it on your computer:
1. Click on your Start Menu icon on the far lower left of you desktop.
2. Select Windows Accessories.
3. Right click on Snipping Tool to pin to your Taskbar and/or Start Menu. I have mine pinned to my Taskbar. You can do the same steps to unpin it.