Double Obedience Win!
This past weekend, FD and I had a Double Championship Obedience and Agility show, and it was my first official Obedience Championship show.
(pics and more can be found here
http://www.poodleforum.com/showthread.php?t=4191
)
But anyway,
Saffy and I entered Special Beginners for our first time on Sat 12th, which involved heeling on and off lead, recall, and sit/stays and down/stays.
Saffy and I ended up coming 1st on 71.5 points!!! out of a total 75
I was completely stoked. And then to top if off, today (Sunday 13th), we were entered again, and we won it again on 71.5 points!
Both the judges were really nice, and Saffy did so well.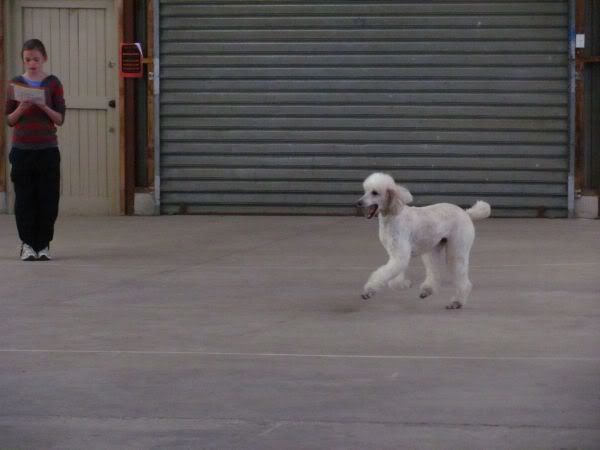 And our first place!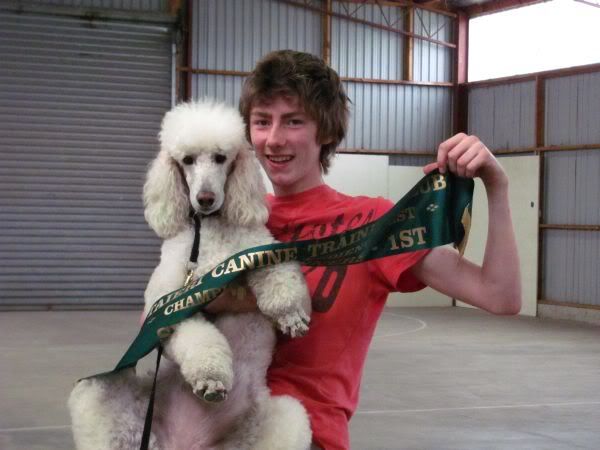 and FD with Paris, who ended up getting 3rd today, on 66ish points?