Discussion Starter
·
#1
·
She Looks evil to me.... :bolt: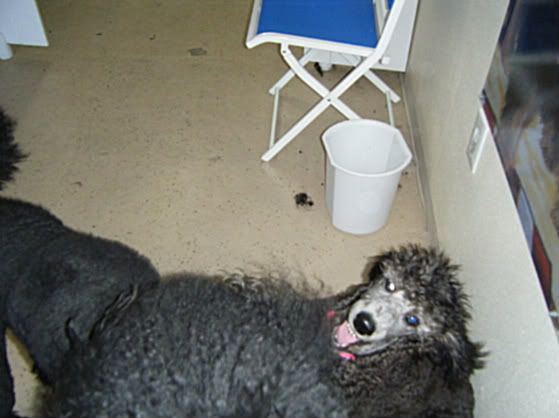 I snapped this picture in the salon on Tuesday, Saleen and Jazz were playing with my favorite poodle client. We always let him burn off a little energy if we can and play with Jazz. This was the first time he and Saleen met, they loved eachother on site as I'm noticing poodles do with one another...Beanie was really getting into the rough and tumble... rofl, guess she likes it rought?? Oh gosh, sorry I couldn't resist lol
You sure you don't want to borrow her Mel ?? Haha, she'd keep your girl busy!