Discussion Starter
·
#1
·
We took this picture last night and I couldn't resist sharing.
This is Mr. Wonderful he will be 9 weeks old Sunday. We are still trying to think of a name for him. Mr. Wonderful will be his registered name (his mommy is the Wonder Puppy herself). Nobody else, except our vet, likes his name. My mother is forever calling me up and tell me she thought of yet another adorable registered name for this guy and a call name to match. The reply is always the same, Nooo, Mr. Wonderful was named years before he was even concieved. I always said if I ever decided to breed Wonder a boy puppy would have to be Mr. Wonderful. Although I have to admit she did come up with a good one last week. She says to register him as Boy Wonder and we can call him Robbin. Anyway 'nuff jabbering here he is all dressed up for a chilly florida night lol.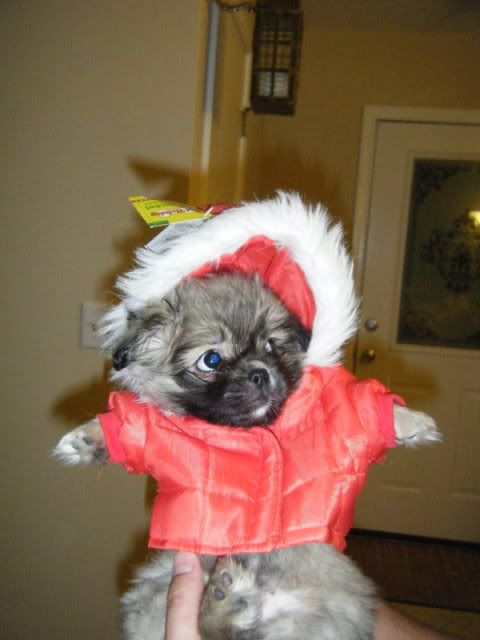 Oh yeah it's really worth the click to enlarge the pick, you have to see the expression on his widdle face!