Discussion Starter
·
#1
·
I was on a waiting list for a Standard Poodle from a breeder when I met this adorable 10 year old poodle mix named Chispa at the shelter. I'm a dog groomer and often groom dogs for the shelter, so she also got a little hair cut before I took her home yesterday.
This is her before the trim:
And after: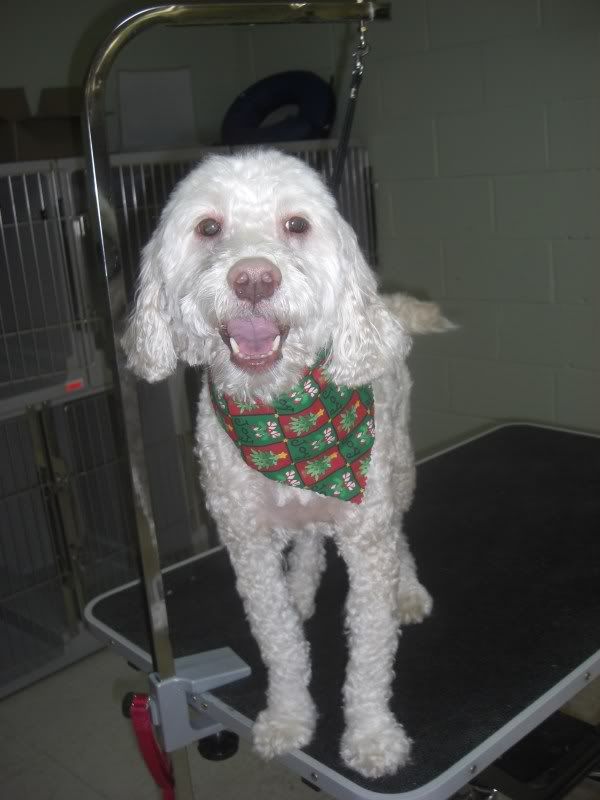 And then at home (she's penned off from my other dog until they've bonded a little more)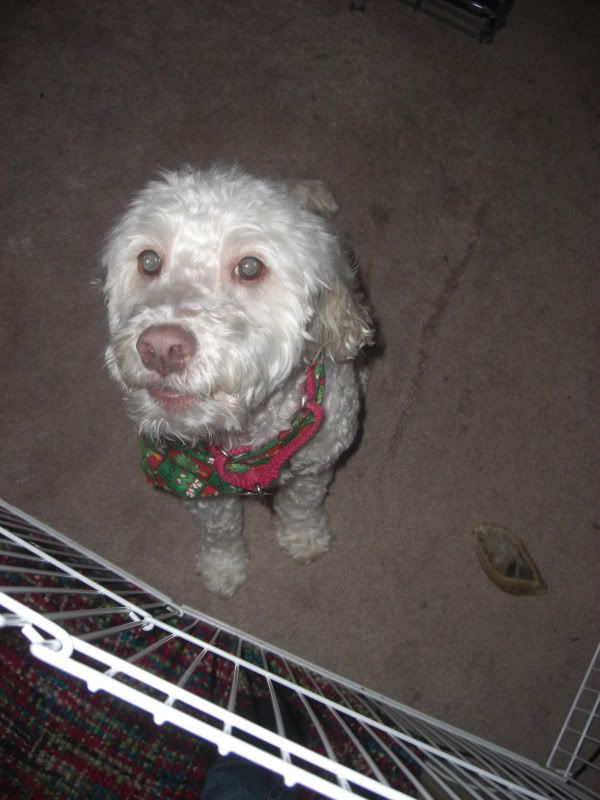 And here she was sleepy but it's a good profile picture.. you can see her huge nose:
She's supposed to be a cocker/poodle mix, but she seems much more poodle-like than the "cockapoos" I've seen. She's very leggy, though it's tough to see in the pictures, and has a long narrow muzzle, poodle-y ears, etc. The family who surrendered her also thought that when she had pyometra (infection of the uterus causing it to fill with pus), that her "bladder exploded".. so who knows what her mix actually is..
She's such a great dog and acts like she's 3 years old despite her age, she's so happy and energetic. She LOVES people and is great with dogs. My other dog is fear aggressive and can be dog aggressive, so I've never had a dog that just anyone can approach and pet, or one that could play with other dogs. This is a huge change for me and I'm thrilled with her. I can't believe how well she's settling in after only a day.