Discussion Starter
·
#1
·
We had our annual carriage driving competition this weekend. It involves a dressage test, a cones course (similar style to show jumping but obviously for horse & cart!) and 'hazards' (likened to cross country...) I have no pics of me sorry
We started with Dressage, it has to be in formal dress etc too (ugh) it's in a massive dressage arena (carts don't turn as sharp as a ridden horse, we need more room!) without so many weird moves like you can see in top ridden dressage, mainly just working gaits, collected gaits and lengthened gaits, a couple of circles and serpentines etc.
This is Spot and Brian doing their test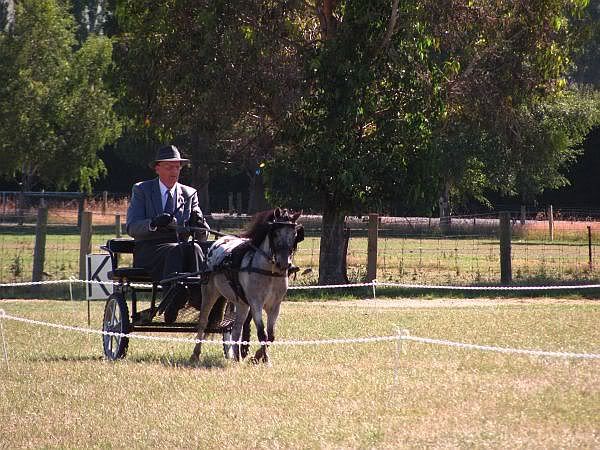 I didn't get many dressage photos cos I was in the middle of the order so was getting ready when half of them were in, and didn't get much time to see the last ones (and dressage is rather boring to photograph anyway!)
Then there's the cones course. Basically there are 20 pairs of [angled] cones (with weighted balls ontop) each one numbered (red numbers always on your right) and basically ya hoon around them at the best speed you can without knocking any balls off. LOADS of fun! lol.