Discussion Starter
·
#1
·
ok, 'bevels' are the nicely rounded 'cuffs' above a nice lil poodle foot. They are notoriously difficult to get nicely even!!! lol. It's taken me a while, but I've figured out by reading online how to do them fairly well, fairly easily. I took a series of photos when doing Paris this week, but the same works even with less hair
Firstly, combing all the hair down, and holding the foot right at the top of the foot, holding all the fur down too:
then start trimming all the hair poking out of your hand (I need to hold fairly firmly to keep all her hair laying down while I snip through it)
partially done to show what I mean: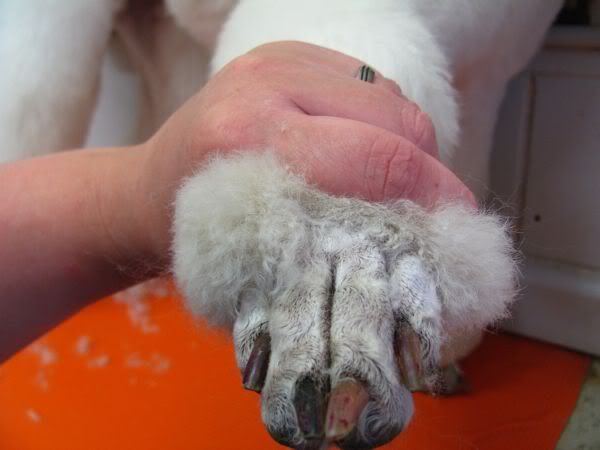 all trimmed, all around,
right
up to my fingers (every little bit!!) including behind the pad by my thumb too (a little akward.. I know!)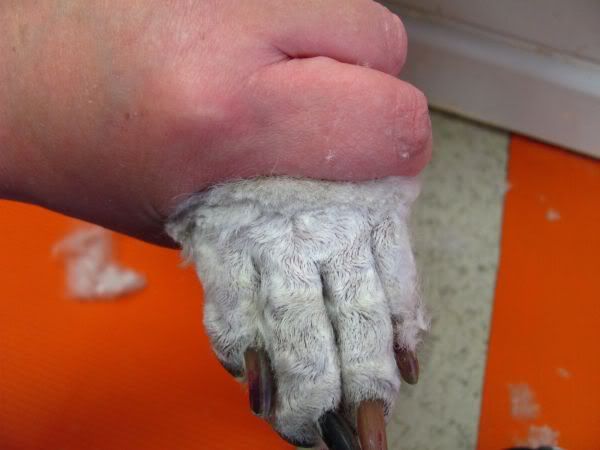 and then let go!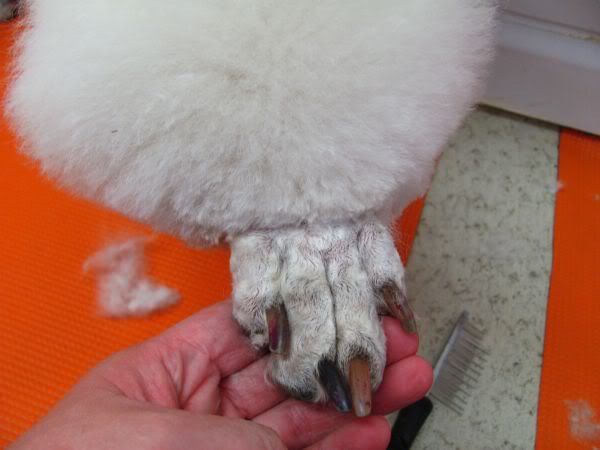 there is always a bit of extra sticky-outties to tidy up, and you still need to round just the very edge into the leg. But it generally gives MUCH more to work with than trying to do it all by hand!!