She is a very pretty girl.

I have to ask though, is she a really serious poodle? I love seeing her pics, but wish I could see some character. Maybe she is just used to being stacked for pics and thats why she is so serious looking in all the pics posted. Still she is a very pretty red and nice looking girl.
She is a calm girl but she has her moments just like any kid. For those who want action shots, these were taken too;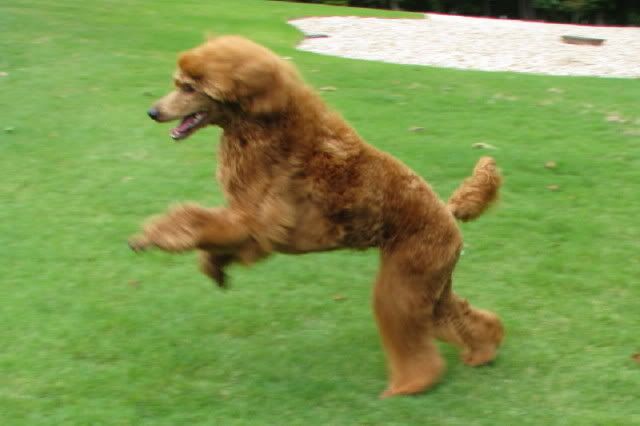 In this one she is taking her flying hop before she goes for an all out run.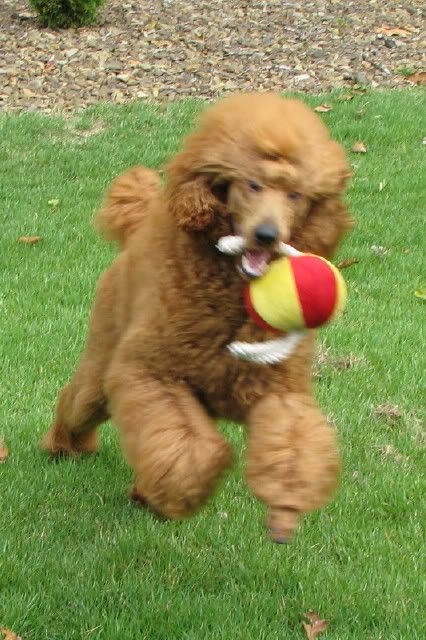 Catch Me If You Can!
Flying Monkey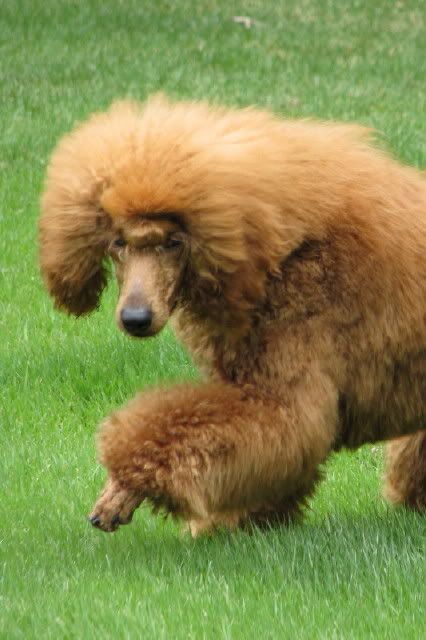 The Great Bug Hunter