Discussion Starter
•
#1
•
Hi my Pf friends, this is Dewey, and yep I am now an Urban Trickster! I've been working hard this fall on my Intermediate Trick Dog title and my Urban CGC title, and I made it!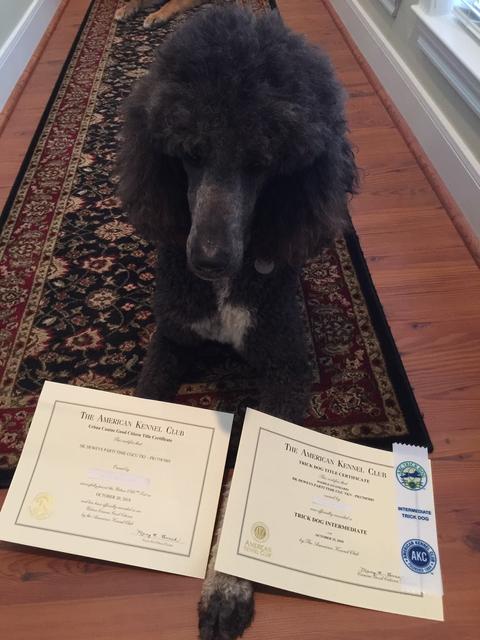 Now I will admit I got off to a little shaky start on the trick test because I knew my mama was worried ( she hears the work "test" and gets all nervous ). She tries to fake it but I can tell. We started with one of my favorites, catch an object in the air, but since she was worried then I got worried and my default is act like a poodle statue! She threw the ball and it hit me right on top of the head ( good thing I have a big, fluffy topknot
) but I did not move a muscle. Then she asked if we could start with my very favorite, fetch the ball, and then we got all warmed up and I had fun with the tricks.
Here I am practicing some of my tricks at home before the test.
Fetch: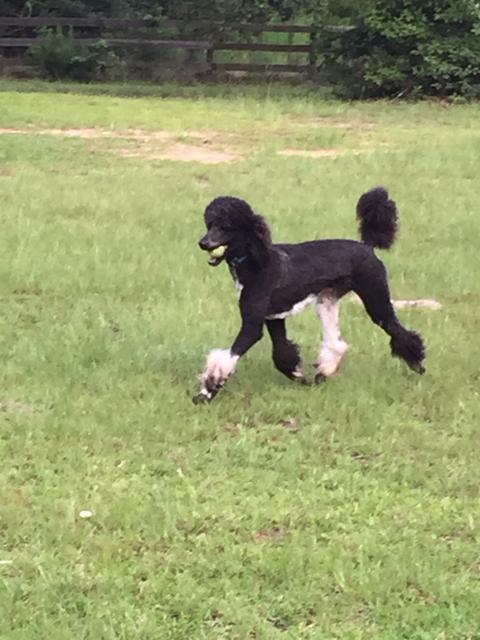 Rollover: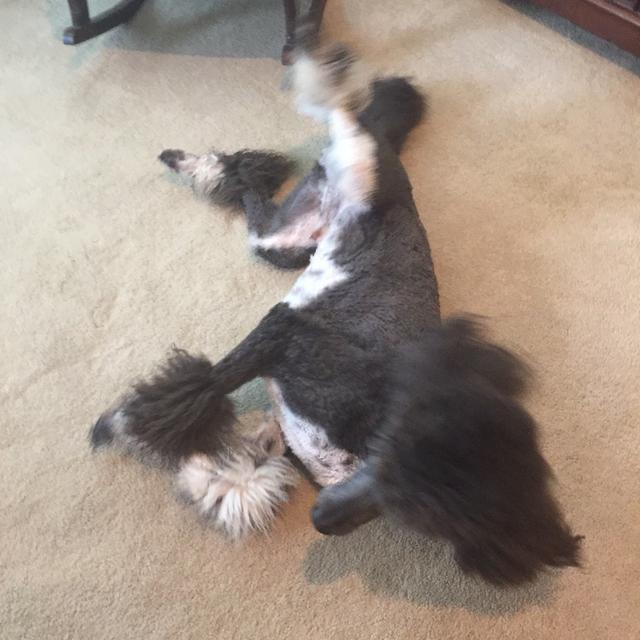 Catch a toy in the air: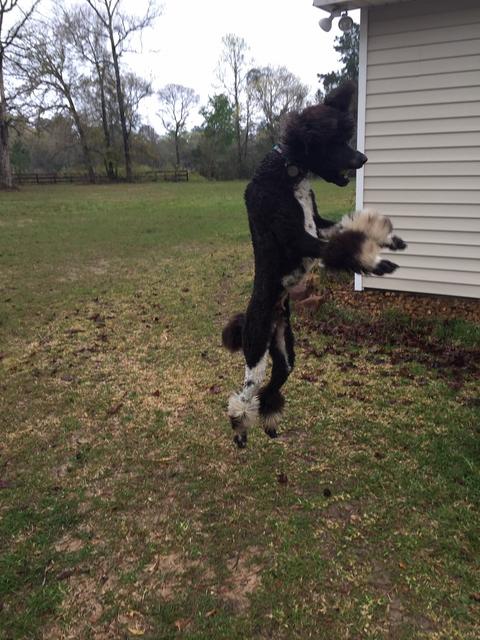 Now don't laugh too hard at this one - I don't like this trick but I do it 'cause my mama asks me too. It took me a long time to learn to do it or I should say a long time to want to do it. You can tell I'm not real happy to look this silly!
Balance a dog biscuit on head: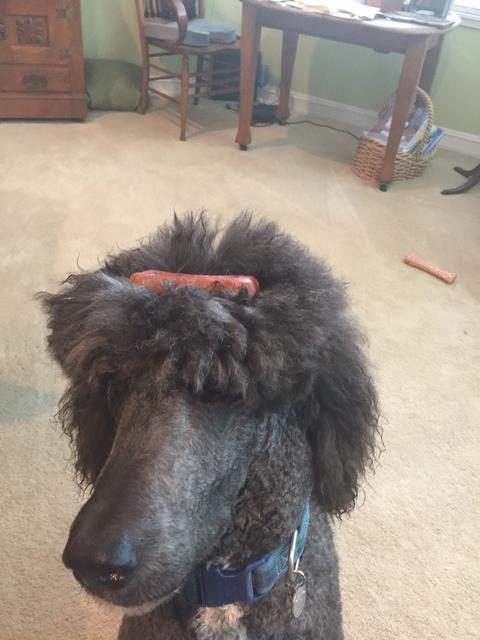 I also did wave hello, paws up on my mama's arm, leg weaves ( good thing my Mama has long legs so I didn't get stuck), wobble board, weave poles, and go out and around a pole.
Now you may wonder why a country guy like me wanted to do Urban CGC but we learned a lot and had fun in the class. Plus I do get to go places sometimes like to visit my Mama's Mama in a big apartment home.
So for the test we went to an assisted living complex and did all the things there and on the street out front. I almost didn't leave the boiled chicken in the bowls that were around the lobby but I did. Whew! The people there liked watching us dogs do our stuff!
Well, that's all for today. Luv, Dewey