Discussion Starter
•
#1
•
This weekend just gone was a big agility event. Specifically a 'jumpers' event, that is; no contact gear or weaves etc, ONLY jumps (including tires) and tunnels (both sorts!) so it's a fast paced course and there were massive entries (for our city anyway!)
I entered Paris. Jak entered Saffy. Jos also entered her old girl Lara, but Jak was to be running her. fun for the poodle girls!!!!!
my car: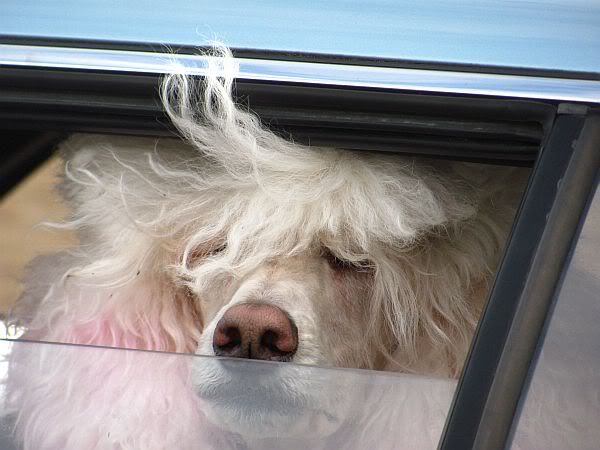 There were four 'rounds' on saturday (and another two on sunday, but we scratched and didn't go!)
Ok, so to show first that Jak CAN do agility, here he is running his girl Saffy (despite not having done any agility training with her in months!)
she knocked a bar in the first one, but then she stuffed up a fair bit in the second round (ran past a jump [5 faults] and then ran past another jump and jumped the next one [elimination]). Third one she just knocked two rails (that'd be simply due to lack of training; she's normally very good!) the forth run was awesome except for that ONE bar knocked, and that was Jaks fault for pushing her into it! LOL! Very nicely done though! I didn't get any photos sorry, you can see in the movies that the lighting is crap indoors there (it's winter here, and this is the only place we can do agility events in winter!) so photos really don't work well...
more.......