This is my boy who has lived his 5 years in a retriever cut. I'd like to give a more stylized clip, though! I'm a newbie and was wondering if you all would be willing to give me some advice. Here he is so you can envision what I'm working with: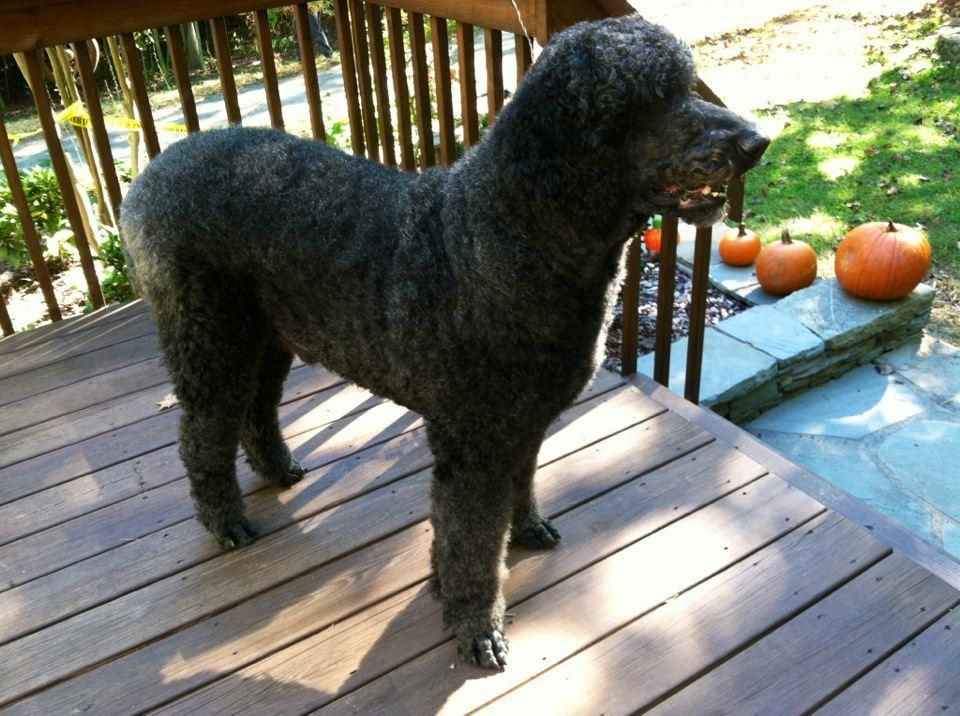 I'd like to do some sort of clip (I don't know proper names) where his legs stay fuller and his body is shorter so that he might appear a little leaner. Would anyone be willing to help me decide where to draw the line between short body/long legs and to suggest what length blade/combs I should use to do it? Should I do bracelets or just the entire leg fuller?
I also am curious about how to blend. More specifically, do you clip to the point of there being a distinct line between the longer and shorter lengths and then just shear away the longer section, gradually, to blend with the short? Does that make sense?
Oh yeah- shears! I haven't bought any yet. I'd like one straight and one curved and I'd be willing to spend about $100 total. I have large hands for a woman and fat thumbs. With that in mind, any suggestions? The hundreds of choices out there boggle my mind!
As for ears and topknot, I want them to grow, grow, grow right now so I'd love suggestions about where to make his mane or topknot end.
THANKS!!!